Created Economy 34: Interview With Web 3.1 Unconference Founder Chris Heuer
What is the next-generation promise of the Web? Social Media Club co-founder Chris Heuer talks about how he views technology, his vision for Web 3.1 and the goal of the unconference he's organizing.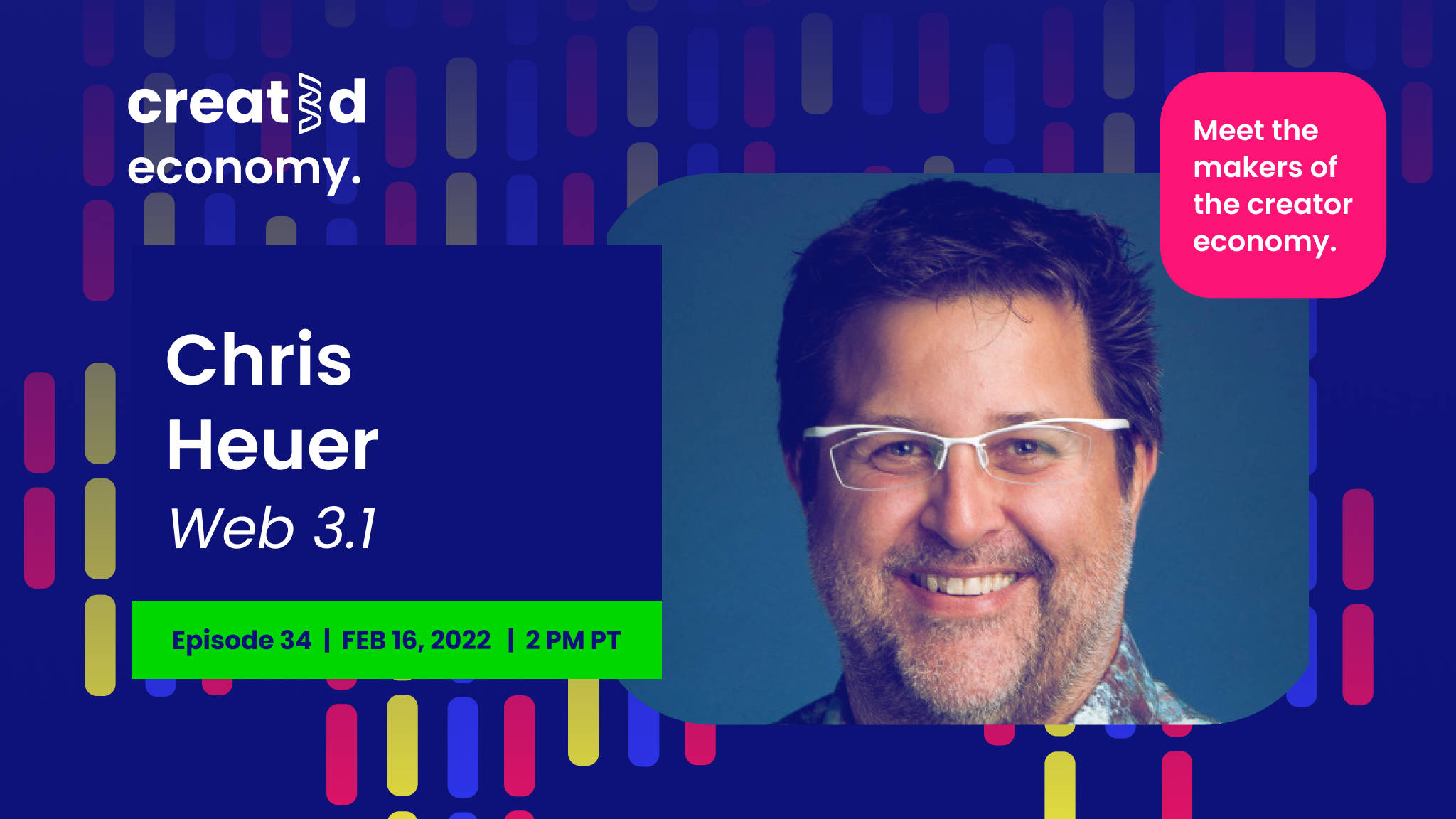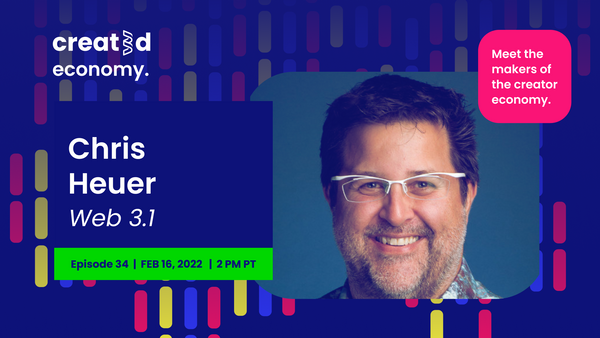 What is the next-generation promise of the Web? Social Media Club co-founder Chris Heuer shares his vision for Web 3.1 and the goal of the unconference he's organizing on March 1. Learn why he wants to put humanity back at the center of technology and how Web3 can be more inclusive, ethical and self-regulating.
Watch the Replay
Watch the entire video on YouTube — be sure to like and subscribe to our channel!
---
Highlights From the Interview
Insights shared by Chris Heuer about his background and the Web 3.1 Unconference.
On the evolution of Web3:
We need to "recognize that there is a greater promise to this technology in terms of what it can do as a tool to enable new kinds of behaviors." We hear a lot about scams and money schemes, but Heuer wondered if he was missing something.
He wanted to replicate what he did when social media/Web 2.0 became popular: "We need to expand this conversation. We need to bring in more people — we need to bring in more of the users, really."
"I hope to provide that similar experience for hundreds and thousands of more people by providing them a welcoming space to figure out how to get into this, how to actually use the technology — not just in speculative ways, in the hopes of getting rich or whatever other things people might be doing — but in ways for actually changing the nature of our socio-economic foundations, how we interact with one another, how we create value together..."
What's the deal with Web 3.1?
For Heuer, Social Media Club was "an idea of a borderless decentralized co-own organization."
It was after conducting in-depth research of NFTs when he realized "this was the moment to come in and help do sense-making, and to start convening the people who cared about human-centric values ad opposed to power-centric models."
What he wants to do is shift the focus towards how to create value instead of concentrating wealth in the hands of a few. He noticed the trend with Social Media Club where "we had shared values around sharing and helping one another."
"I'm looking to bring that into play here with Web 3.1 where we have some credibility because we've already done these things. But what it was at the time was recognition of the connectivity, not just the technology itself, what it provided and the context that it put in the world for how we could interact with one another, that it created entirely new models for how we communicated."
We've moved into a new era that's not the sharing economy but what Heuer coins the co-ownership economy: "The difference...is title."
Organizing the first annual Web 3.1 Unconference and Leadership Summit
This event focuses on the theme: What will it take to deliver on the promise(s) of Web3?
"The big promise as many of who have been looking at this is decentralization. The big promise of Web 2.0 was democratization. Is there a lot of difference between the two? There's some, but what it means is putting power in the hands of people."
What Heuer wants at the end of the day is to "co-elevate with other like-minded people who have shared values and to lift each other up."
Who should attend? "People who believe in mutuality, who believe in accountability, and who believe in sharing what they know to lift up others. And what I hope people will take away is not only some insights about Web3, about what's next, but colleagues to work with them on the journey of what it is that they're building."
Creators are welcome to attend. "We want to talk about the co-creator economy...and what it means to do that."
He plans to establish a Web 3.1 DAO along with the conference that people can buy tokens which will provide an annual pass to ongoing educational resources. Additionally, the conference will be a springboard for other community projects and Heuer says he'll apply "for a bunch of different community grants from different chains to be able to actually build some open source products, standards and protocols."
---
About This Episode
Hosts
Guest