Book Review: 'Like, Comment, Subscribe'
YouTube has played a big part in defining what society is today. But how did it get there? A new book by journalist Mark Bergen dives deep into the platform's history, its relationship with creators, and all the chaos along the way.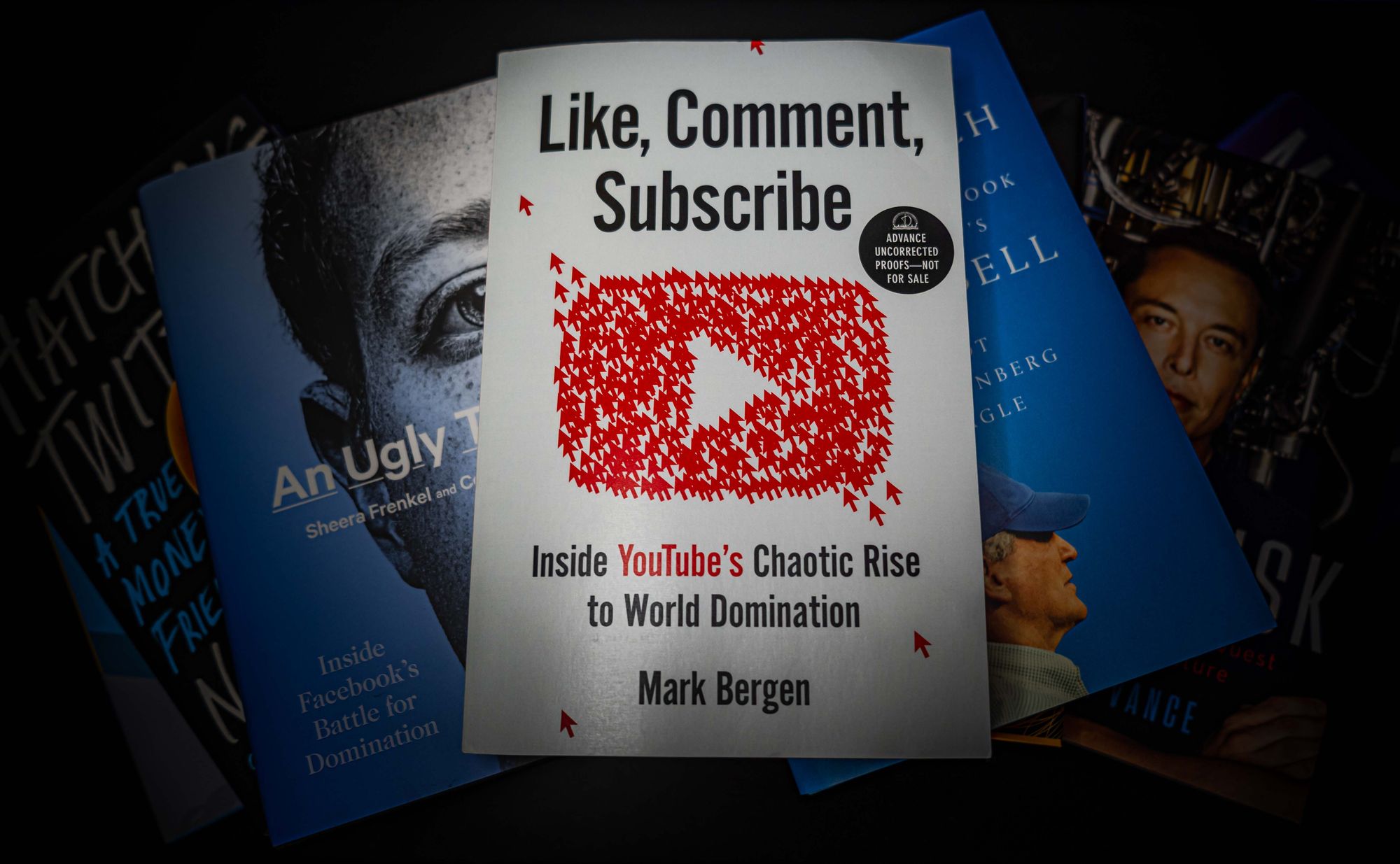 A new book by Bloomberg News journalist Mark Bergen explores the rise of one of the internet's biggest platforms. On Aug. 12, the author joins Gregarious Narain and Ken Yeung for a special live episode of "The Created Economy" to discuss his new book, "Like, Comment, Subscribe: Inside YouTube's Chaotic Rise to World Domination."
Synopsis
Across the world, people watch more than a billion hours of video on YouTube every day. Every minute, more than five hundred additional hours of footage are uploaded to the site, a technical feat unmatched in the history of computing. YouTube invented the attention economy we all live in today, forever changing how people are entertained, informed, and paid online. Everyone knows YouTube. And yet virtually no one knows how it works.
Review
Ahead of the interview, Ken published his thoughts of "Like, Comment, Subscribe." You can read his review here. But here are some high-level points:
Nearly two decades of YouTube's history condensed into nearly 400 pages, from the app's creation to its acquisition by Google and explosive growth thereafter
Highlights multiple challenges impacting YouTube's relationship with creators, including algorithm changes, interacting with MCNs, defining what metrics matter and more
Numerous creators have significant story arcs: PewDiePie, Hank Green, Stefan Molyneux, Harry Jhos/Mother Goose Club, and more
YouTube had three CEOs — Chad Hurley, Salar Kamangar and Susan Wojcicki — and each one took different approaches to the company and platform
We're provided a behind-the-scenes look at how YouTube really handled video curation, from using humans with its "Head" and "coolhunters" teams to eventually relying on AI to display what readers may want to see
For most of YouTube's existence, the company has continually pondered its purpose. Is it a tech company or media company? What stance should it take on certain issues?
Book doesn't ignore external factors impacting YouTube, including claims of conservative bias, boycotts from advertisers, rampant misinformation, and threats of regulation
Facebook was once described as YouTube's biggest competitor, but the book missed a bit about the role of TikTok and ephemeral videos
For a more detailed account of the book, read the review.
Like, Comment, Subscribe hits store shelves on Sept. 6.
Watch Our Interview
This episode of "The Created Economy" is one of the first interviews Bergen is giving ahead of his book launch. Tune in at 2 p.m. PT on Aug. 18 to watch it live, and send us questions you want us to ask him.