Created Economy 26: Interview with Jen Lee of Backseat VC
Jen Lee is the founder of "Means of Creation," a popular Discord server in the Creator Economy. She joins us to talk about lessons learned in creating the community and her outlook for the space.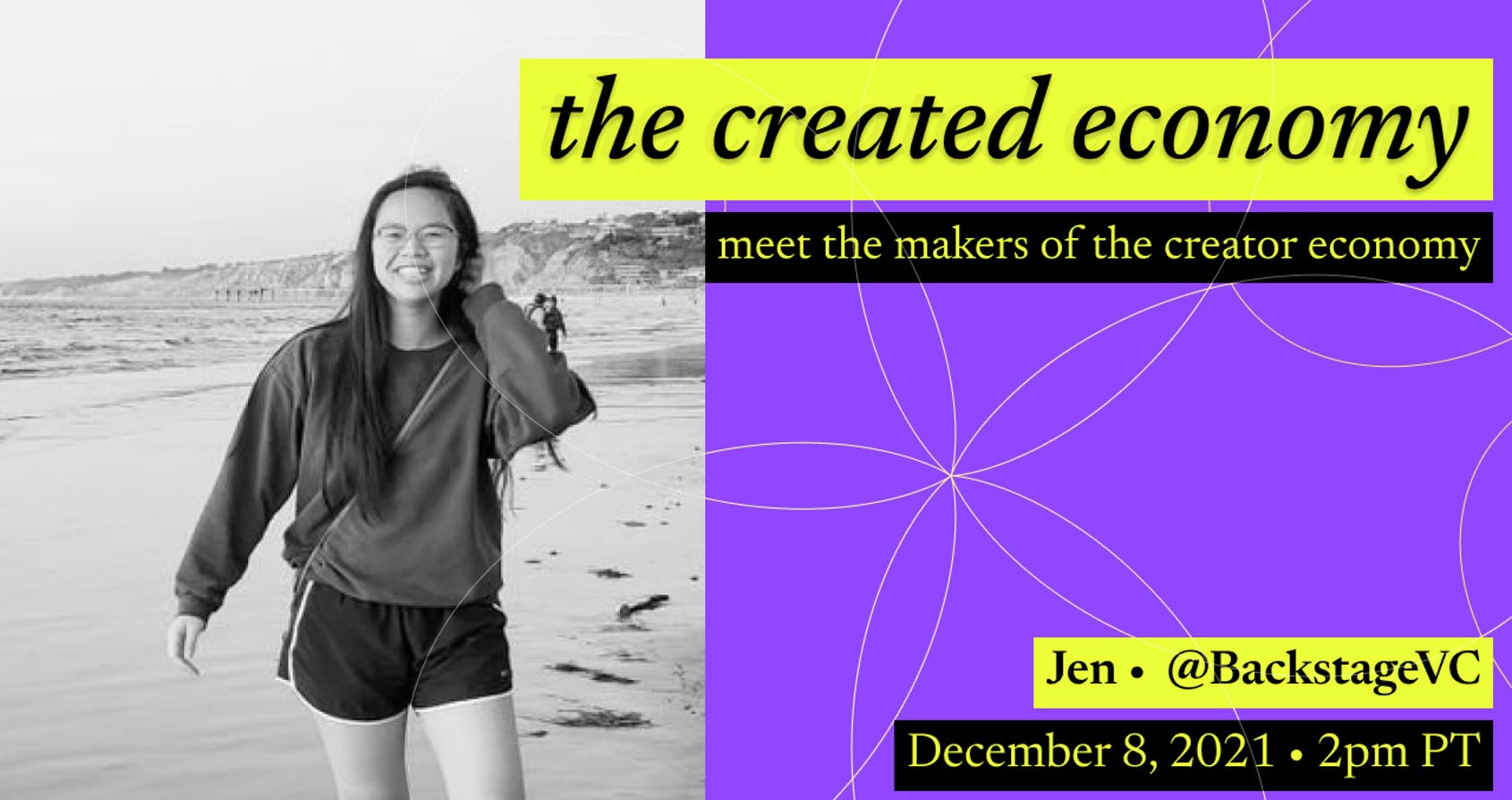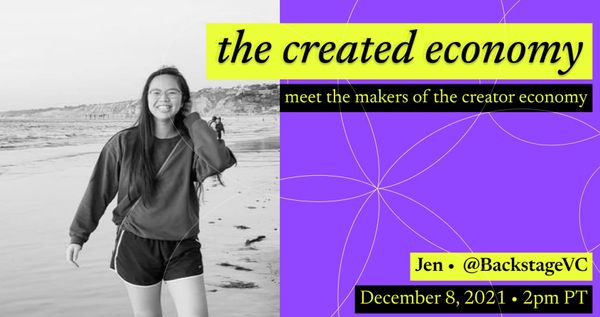 Deep Dive
This week, Gregarious and Ken were joined by Jen Lee, the founder of the popular "Means of Creation" Discord server. In this hour-long conversation, she shared her origin story on getting involved with the Creator Economy, working with one of the original creators, Justin Kan, and what she learned so far from "Means of Creation."
Hosts
Guests