Created Economy 31: Interview with Gareth Ingham and Abhinav Gaur
What's the secret sauce behind this Web3-centric video messaging platform? And understanding the philosophy of "We All Win Together."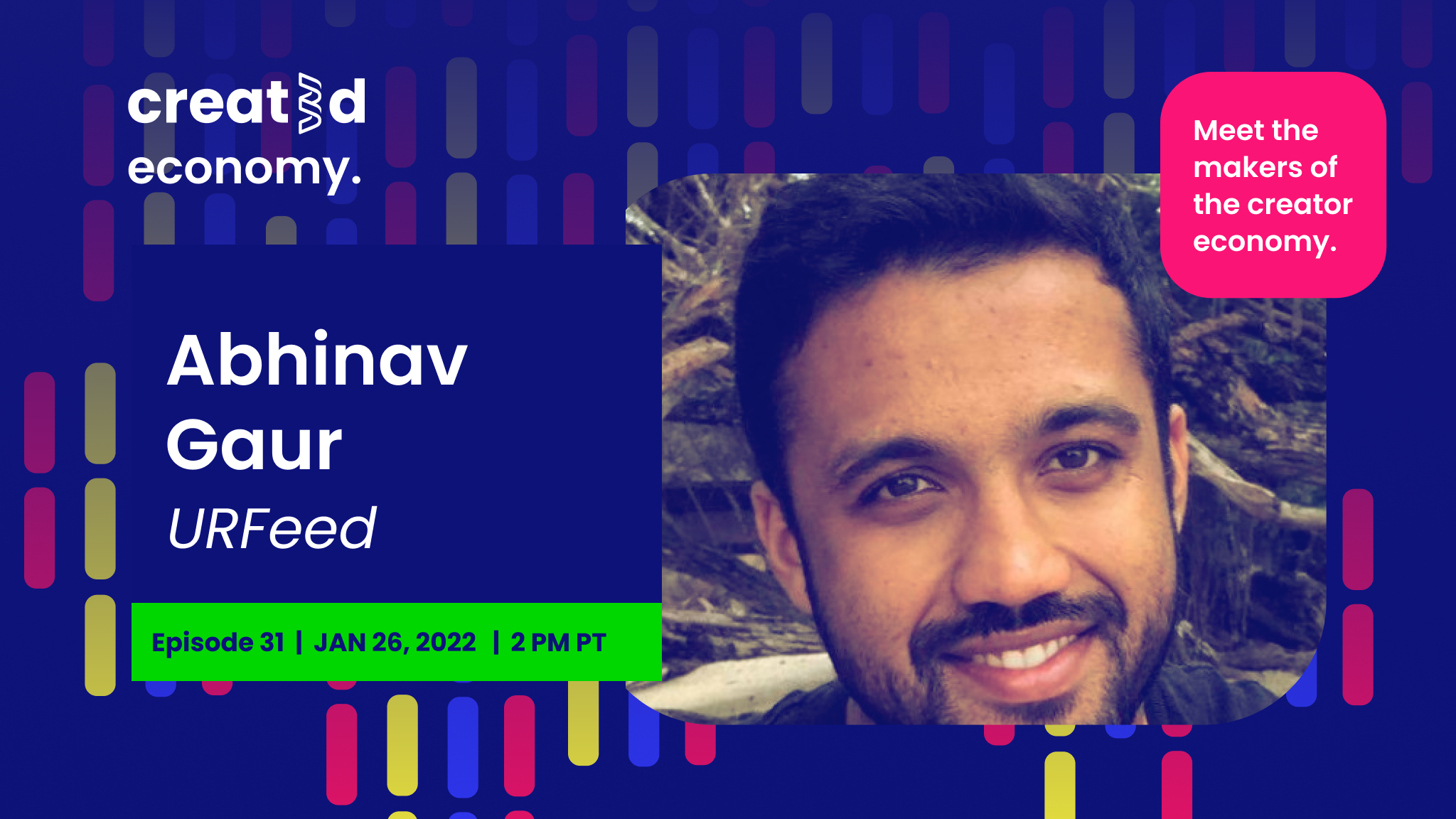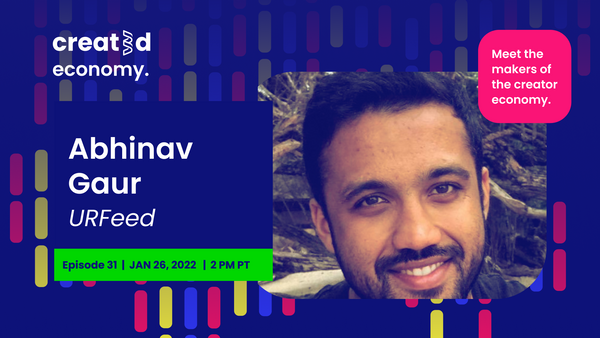 The founders behind URFeed explain why their app is the combination of Web3, Snapchat and Discord. Plus, how video messaging and ownership can build stronger communities than through social media.
Watch The Replay
Watch the entire video on YouTube — be sure to like and subscribe to our channel!
Deep Dive
Abhinav Gaur is a long-time supporter of "The Created Economy" and it's a pleasure to welcome him and his URFeed cofounder (and CEO) Gareth Ingham to the hot seat! In this episode, we chat about not only does their app do, how it's helping creators build communities using Web3 technology, and the thinking shouldn't be "We Are All Going to Make It" (WAGMI) but "We All Win Together" (WAWT).
Hosts
Guests