Created Briefs - September 10, 2021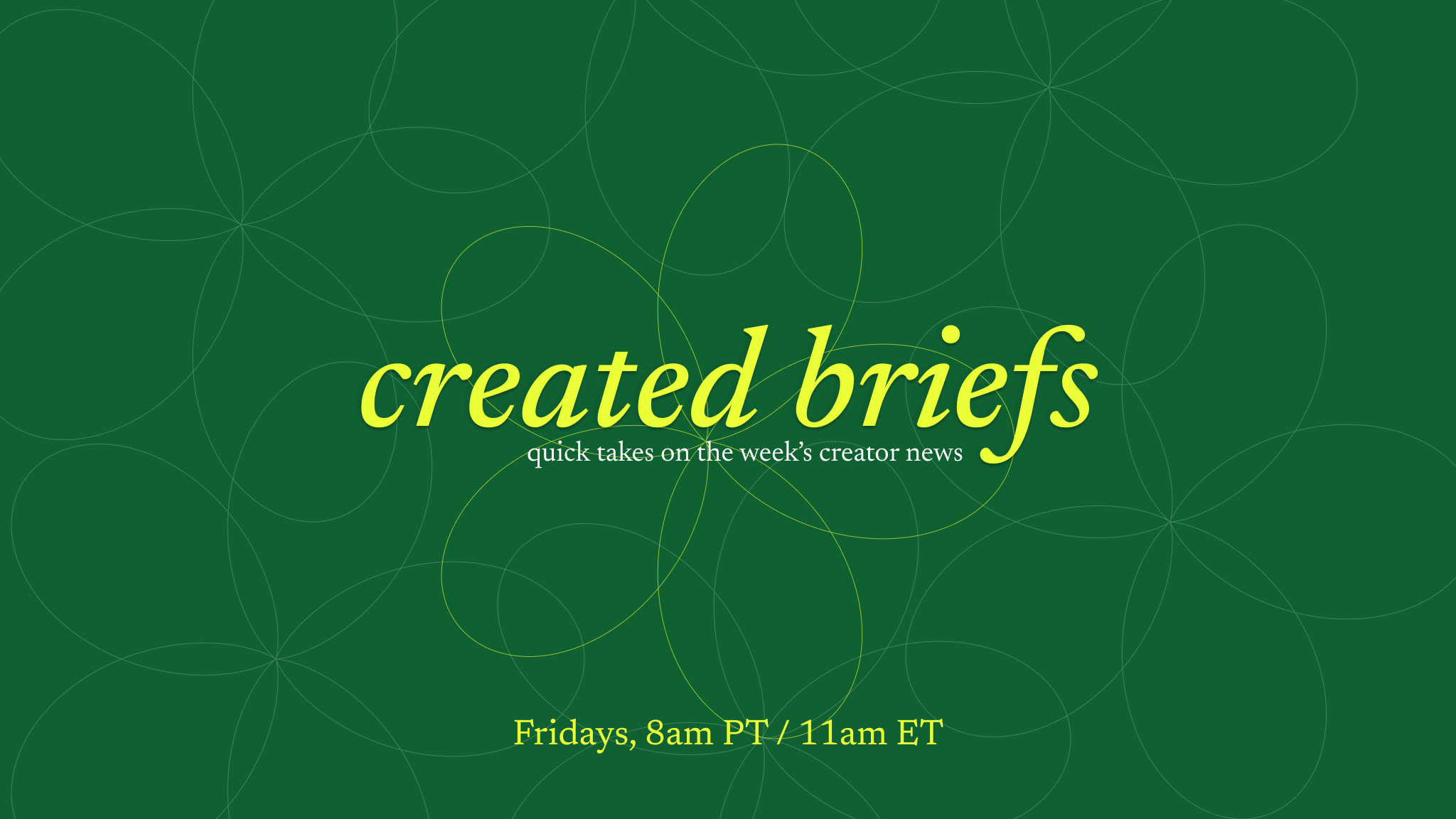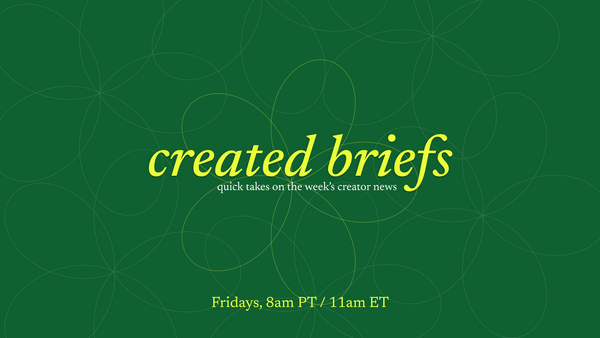 This Week's Creator Economy News
Report: More People Watch Videos on TikTok Than On YouTube
According to app monitoring firm App Annie, the average time per U.S. user for TikTok is higher than on YouTube. However, YouTube is still the number one app for overall time spent in general. One caveat exists: The latest study looks at Android phones only, not the consumption of content on iOS or other devices.
Other highlights from the App Annie report:
While many social apps have included in-app purchases in the past, many were one-off items like sticker packs purchased from the company. Now, in-app purchases fueling the Social market spend are often tied to "gifting" content creators during live streams.
Consumer support for live streamers and content creators is set to accelerate the monetization of social media apps, could reach $17.7 billion in annual spend in 2025.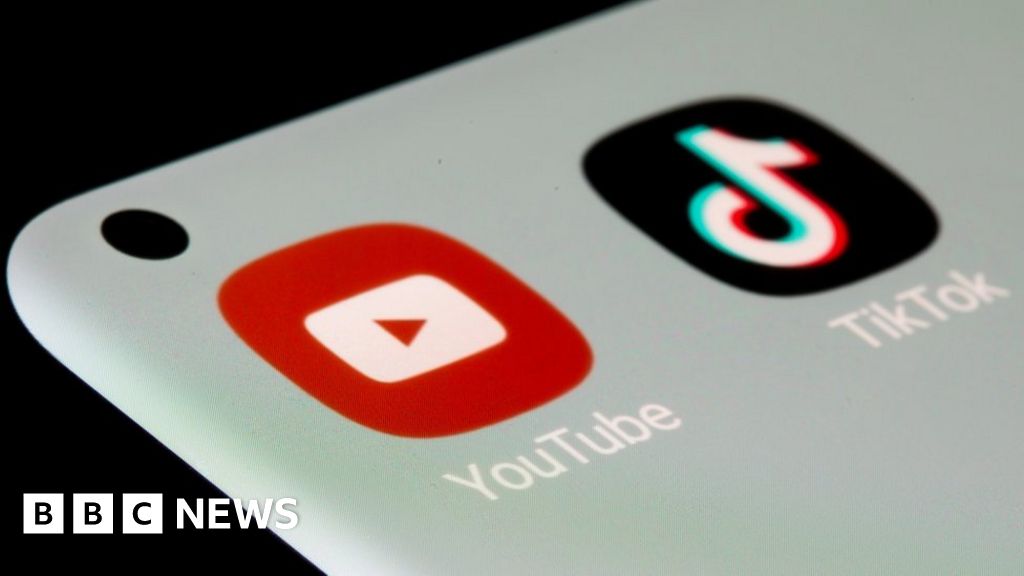 An App Store For Creators?
Koji has been slowly building out what it describes as a App Store for Creators.  The premise is simple, bring more functionality to your Link in Bio with small applets designed for drive engagement and revenue.

This week, they made a splash with the announcement of a new hire, Annie Morita, who previously ran Apple's App Store in China.  In addition, they have started collaborating with creators themselves to bring their own apps to life.

The first app, Rares, in collaboration with creator Piper Rockelle, gives any creator the ability to let fans unlock special photos through purchases or surveys.  The best part for other creators, though, is that they can clone this app and run it on their own.

Read More

More Transparency Is A Good Thing For Everyone
Getting paid as a new creator is hard enough, especially if you don't have the experience to estimate and demand what you're worth (thanks platforms!).
Julia Montgomery is trying to solve for this problem with a new project designed to capture and aggregate the prices that brands are paying creators to help others understand what they should charge.

"She recalled one instance working with two creators, each with one million followers and similar engagement rates. One was charging $300 per post, while the other charged $3,000, she said."
Here's what she found were the average rates for a post on an account with 100,000 followers, based on the responses she got:
Instagram: Mean: $840, Median: $520, Range: $0 to $5,200
TikTok:  Mean: $400, Median: $120, Range: $0 to $3,400
YouTube: Mean: $830, Median: $710, Range: $0 to $6,300

Check out Influent for more.

YouTube Wants More Communities
YouTube is making it easier for creators to launch their own communities on the video social platform. Starting in October, creators with at least 500 subscribers can unlock community posting, a 50 percent drop from its previous minimum. The expectation is that millions of more creators will have access to this feature, which are "Facebook-like news or status updates from creators that can be found on a dedicated Community tab on their profile."

This move is the latest in Big Tech social platforms to help creators build stronger communities. Twitter is starting to test its Facebook Groups and Reddit rival called Communities.


Creator Economy Unicorn Watch: Whatnot
Live-shopping startup Whatnot has raised a new round of funds at a $1.5 billion valuation. It becomes the latest "unicorn" in the creator economy space, joining Cameo, Patreon, Clubhouse, and others.

Collaborative Music Making For Creators
Music is an amazing domain for creators today with a tremendous amount of room to grow.  Former execs from TikTok/Cameo and Snapchat have teamed up to bring us Mayk.it, a collaborative music-making app.
At first blush, it's an opportunity to remix various components created by the community with the chance to monetize it off-site, for the moment.  It's not clear how rights are tracked, yet.
"Of course, for creators who might want to get a bit more serious about their creations, remixing and collaborating poses a question of ownership — if someone writes a beat and another user sings over it, who owns it? While you can't monetize music on mayk.it, you have the right to export it and sell it elsewhere. Henriquez said that anyone involved in the creation of an audio clip or song on the app gets an equal cut, so the beat-maker would get 50% of any profit, and the singer would get 50%. Mayk.it doesn't take a cut."

Where's this go from here?

Dispo Testing Turning Photos into NFTs
Started by YouTuber David Dobrik, Dispo is an Instagram competitor but without the social aspect and the real-time gratification. People use the app like it's a disposable camera. The company is looking at possibly letting users turn their creations into NFTs, which would beat Instagram, Glass, and other photography apps to the punch. Specific details about how to transact NFTs are still being debated.
"Why NFTs? The most powerful memories of our lives have value. And they have economic value, because we created them, and the past of social media fails to recognize that," Liss told TechCrunch. "As a result, the only way that a creator with a big following is compensated is by selling directly to a brand, as opposed to profiting from the content itself."

Ambassador Programs Aren't Dead
It used to be we heard about ambassador programs all the time.  Lately, this seems to be happening in new and different ways.

Chipotle, always an innovator in the social space, is launching its own new TikTik Ambassador program.  They call them "super fans" and all the current members have previously organically mentioned Chipotle in their content.

Everyone doesn't get to play along and it would be nice to see more scale here, but the perks seem pretty interesting:
"The company's first-ever "Creator Class" will get tapped for future sponsorship deals when a new menu item or other marketing campaign pops up. They'll also have access to a list of ambassador perks like free food, catered meals, burrito promo codes they can share with followers, and the option to visit the company's test kitchen or join paid content strategy sessions with the Chipotle team in a consultant-like role. "
Deep Dive - Creator Commerce
Commerce is coming for creators!  There's a good chance that e-commerce may be able to change the future of how creators engage with the world and monetize their audiences.
While all the platforms have indirectly enabled creators to sell in one way or another, they're quickly moving to enable commerce directly in the platforms - removing all or most of the friction.
This week, a great long-form post from Shopify interviews a number of luminaries from the creator economy and tries to provide both a historical and futuristic look at where creators and commerce are going.
From our point of view, while most creators CAN sell something, we hope that they'll do so judiciously.  One of the things that make creators who they are is their authentic, impassioned content that can exist above reproach.

Selling what we love has no limits.