Created Briefs - October 8, 2021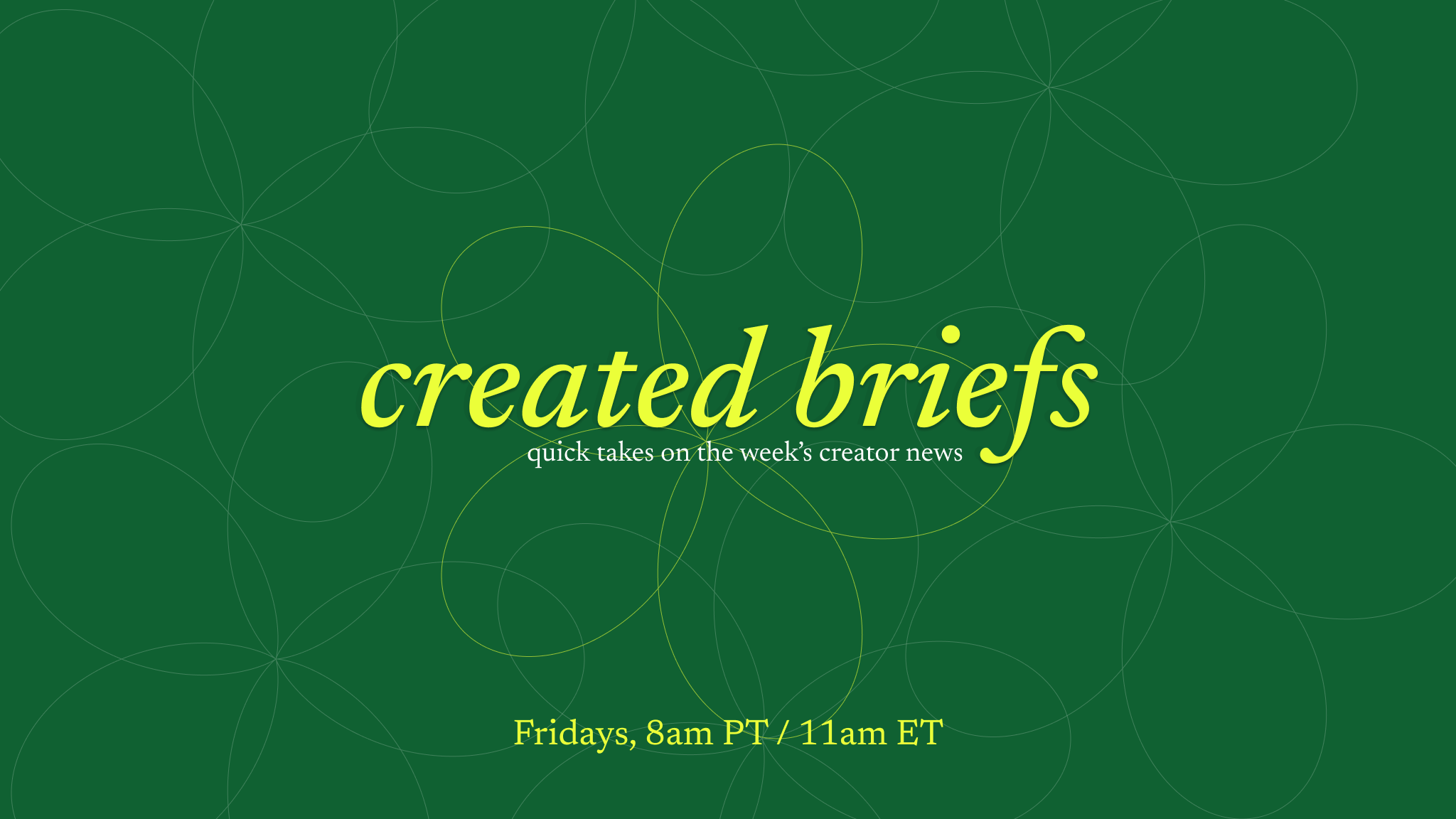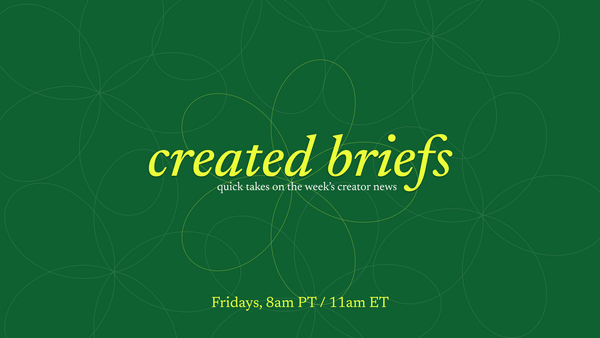 Instagram Consolidating Most Videos into New Tab
Instagram is consolidating all its video efforts into a new tab called "Instagram Video" where you'll find Instagram videos and longer-form movies. Reels will remain untouched and won't be blended in with Instagram Video's feed.
"With today's update, users will still be able to upload their non-Reels videos in the same way as before — by clicking on the plus sign (+) in the top-right corner of the Instagram home page and selecting 'Post.' Videos can be up to 60 minutes in length. Instagram is also adding new features like trimming, filters, and people and location tagging as part of the updated upload experience."

Massive Facebook Outage Causes Problems for Creators, Among Others
For more than six hours, users, businesses, advertisers, and creators were unable to access Instagram, Facebook, WhatsApp or other services due to a worldwide outage. For creators, this downtime can have damaging consequences on their livelihood, as they wouldn't get paid for promoted posts that don't go up on time, the loss of eyeballs on critical posts, and more.
"…micro influencer Everett-Ratcliffe (16,000 followers) — like many creators who rely on Instagram and Facebook for income — were gripped with uncertainty by the outage. 'What if it's not back in time for my sponsored posts?" she asked herself. "If I don't post that, I don't get paid.'"

Fireside Launches Its Social Audio and Video App to the Public
Co-founded by Mark Cuban, Fireside offers a platform for live and interactive shows, allowing creators to host audio and/or video conversations with their audience. It had more than 500 creators on it during its beta period.
Creators can choose whether they're hosting a live audio, video or a combination of both
Audience members can react in real-time using emojis
Shows are recorded in high-fidelity and saved locally
Transcripts are auto-generated and creators can edit them
Audio and video can be cut out from the final edited version
Live shows can be simulcast to Twitch, YouTube, Facebook and others
Shows can also be monetized through Fireside: With tickets and subscriptions, Fireside only takes a 3% cut to cover its costs up until the creator makes $30,000 in revenue. It then takes 15%. NFTs will also be supported.
Funding not disclosed
Twitch Trials Way to Let Fans Advertise Their Favorite Streamers
Twitch is working with a select group of creators on a feature called Boost. It would allow fans to buy advertising to promote streamers in-app. The company tried a similar service in December, but the difference this time is the cost: You can make 1,000 recommendations for $0.99 or 3,000 for $2.97. Previously you earned the ability to boost for free through community challenges.
"What we're doing with Boosts is giving viewers the ability to buy super high visibility promotions for their favorite creators...we've heard directly from creators that it's hard to get their names out there. It's hard to utilize different forms of social media to grow their channels," Twitch Product Manager Jacob Rosok said. "This is just an experiment so it's going to change."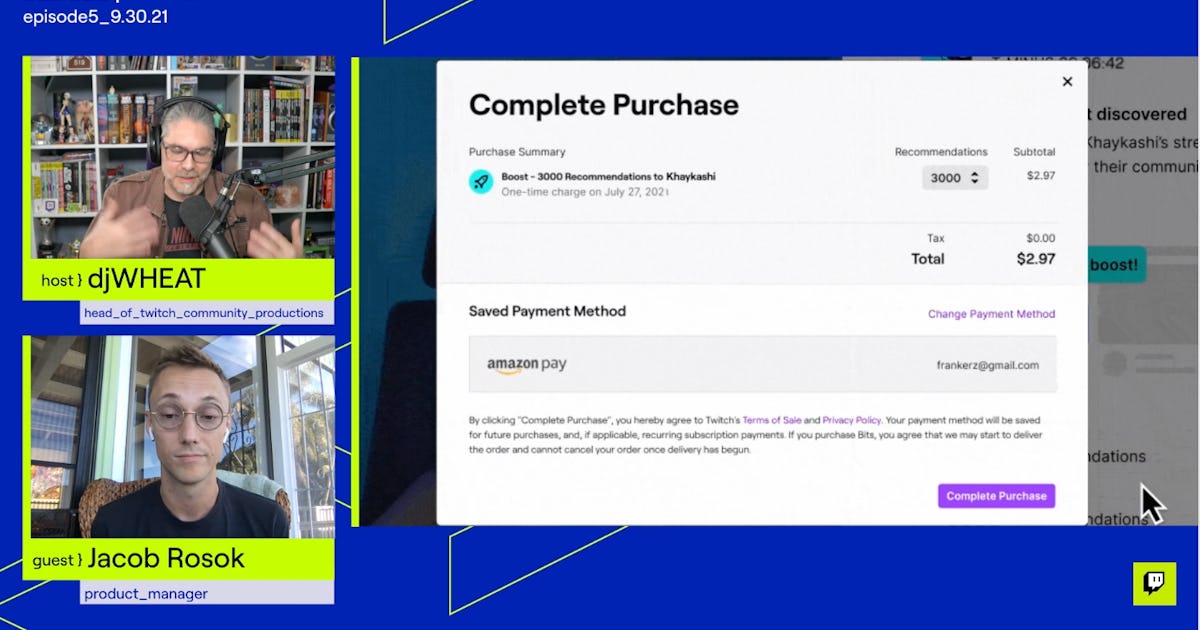 Also, Twitch Hacked Like Nobody's Business
Data including the site's source code, and details on creator payouts were leaked, as well as information on the company's mobile, desktop and console clients.
The torrent allegedly shows how much the platform's top streamers have earned via payouts between August 2019 and September 2021, with some channels earning as much as $9.6 million during the period.

Snapchat Adds More Ways for Creators to Make Money
Snap wants to keep creators away from Instagram, TikTok and YouTube. Its newest program to incentivize creators is called Spotlight Challenges which promises a payout of at least $25,000 for the most engaging content that uses a specific AR lens, sound or topic. Typical payout for these challenges will range between $1,000 to $25,000. It's still being trialed and is expected to launch in the U.S. in November.

Snap's Gifting feature is now rolling out worldwide after being announced in May. Fans can send a gift to their favorite creator in the form of a "Story Reply" in order to start conversations. Creators will receive an unspecified cut from each gift.
Other monetization opportunities:
Introduction of a "sponsored by" tag available for verified business profiles on its Creator Marketplace. This tag will let creators mention a brand in sponsored content and 100% of the money transacted will go directly to creators.
A dedicated creator hub

Ethereum-Powered Blogging Platform Mirror Opens to Everyone
It's like Medium but built on the blockchain. Mirror is a decentralized protocol in which users log in and "sign" their posts using an Ethereum wallet. Posts are backed up using the Arweave storage protocol.
Coming soon to Mirror:
Subscriptions
Blog feeds
Discovery elements
Richer editing platform
Support for Ethereum Name Service (ENS) domain-like names.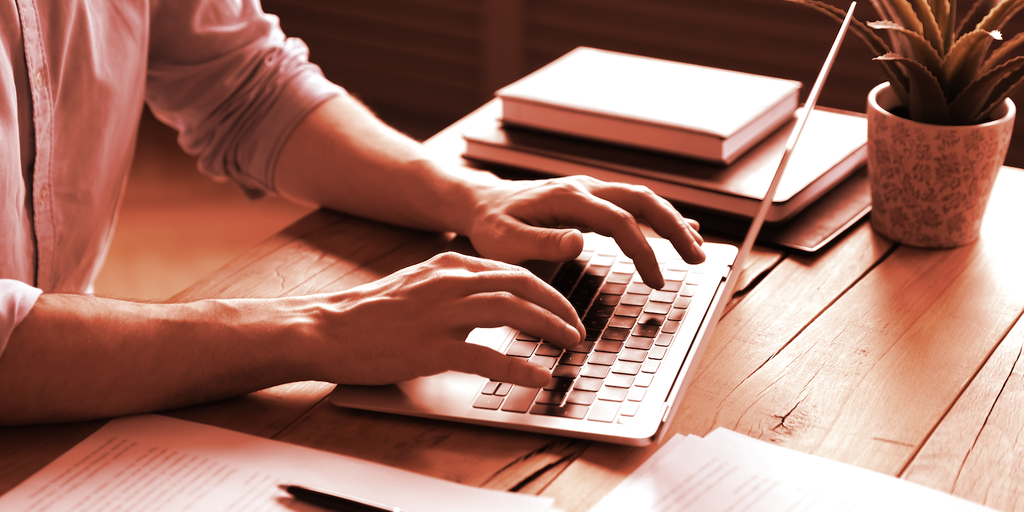 YouTube Study Says Social Network Contributed $20.5 Billion to U.S. GDP in 2020
A YouTube-commissioned study says the creator economy supported by its video platform is supporting the equivalent of 394,000 full-time jobs. For context, there were 124 million full-time working Americans in 2020. The U.S. Gross Domestic Product was also $21 trillion.

Other findings:
YouTube has 2 billion monthly active users
38,000 US channels had at least 100,000 subscribers
More than 5,000 channels had at least 1 million subscribers as of the end of last year