Created Briefs - October 15, 2021
A weekly show discussing the latest creator economy news Tune in for a roundup of the week's top news, insights, and analysis from the Creator Economy.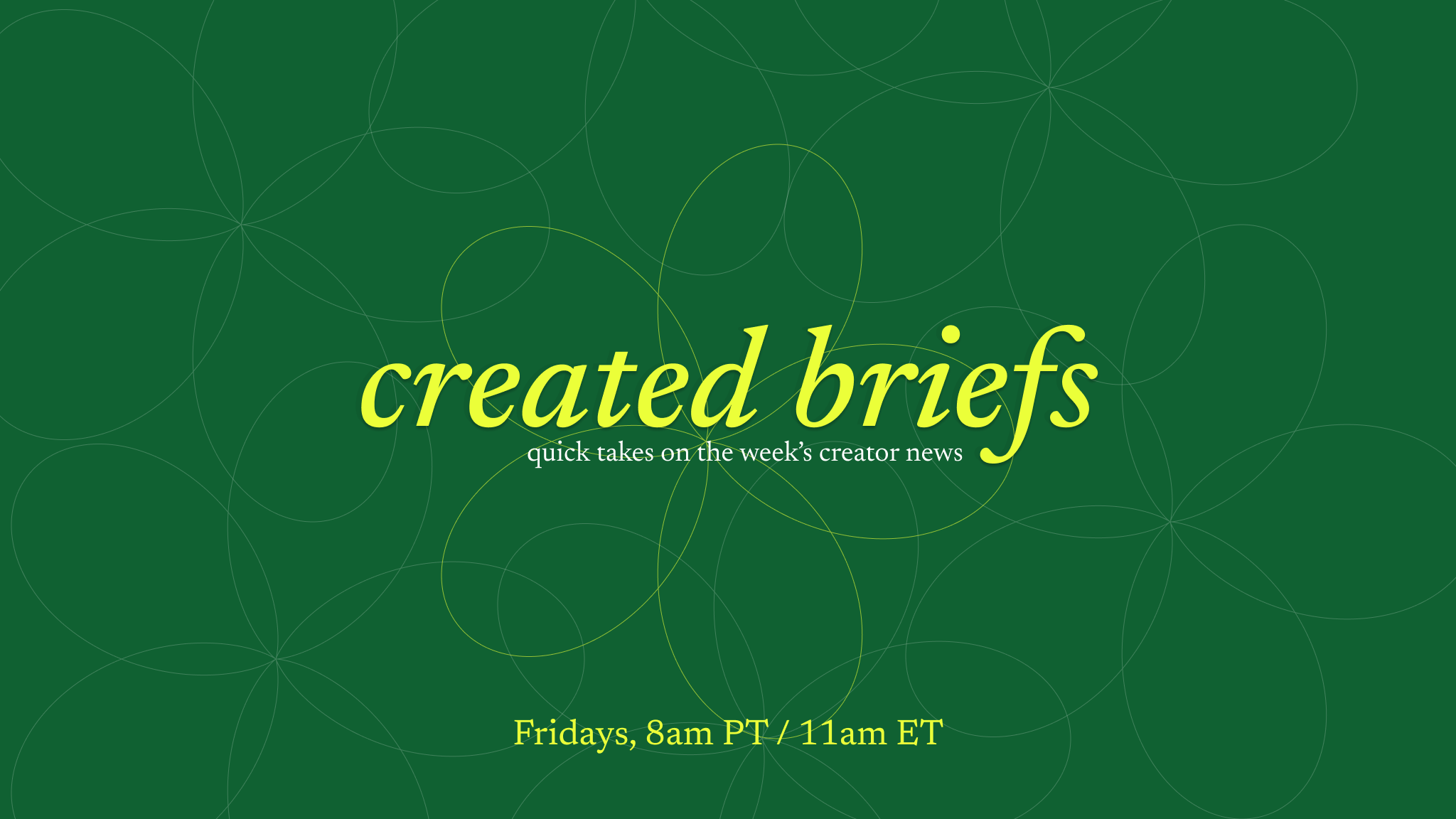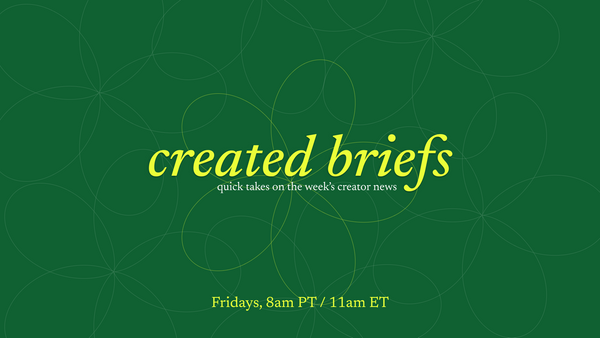 Instagram Pauses Bonus Programs
No surprises here, but some of these initial programs have run their course.
Now, as of October, two of those initial bonuses — for Badges and IGTV ads — have reached their expiration date and are currently "on pause," Instagram confirmed to Insider.
They did advise that these programs will be "seasonal", but it remains that when they exist they are worth taking advantage of but you can't count on them forever!

Instagram Gets Scheduling and 'Practice Mode' for Live Creators
Instagram Live creators can now schedule programming up to 90 days in advance. The Facebook-owned company has also announced a "practice mode" feature that lets creators test out their setup with guests prior to broadcasting live. Instagram says "practice mode" was a highly sought-after feature. "Practice mode" will roll out soon.

Facebook's Clubhouse Competitor Opens to More Creator
Facebook's Live Audio service is now more accessible. It's available to those in Groups, on Android devices, and rooms can be listened to on desktop — you'll still have to create rooms within the mobile app, though.

The Instagram Reels-version of Live Audio is also rolling out to more users in the U.S. This short-form audio content can be found within the News Feed, but are recorded in a different tool. Facebook says that the feature, called Soundbites, is in the early stages of development.

Twitter Launches Accelerator Program for Spaces Creators
This three-month program will support those creating programs on Twitter's Clubhouse rival. Those accepted will be paid $2,500 per month regardless of show performance and are expected to host an audio room twice a week for the duration of the program. They will also be given a monthly ad stipend to promote their programming.

Twitter says it's open to established Spaces audio shows and untested experiments for the program, inviting creators interested in audio to apply.

The Clash
Anyone remember Byte?  It was originally imagined as the successor to Vine.  Well it didn't die, it was just in the longest beta ever :)

Byte has rebranded and launched formally as Clash with a decidedly Creator Economy twist.
"The newly rebuilt Clash's premise is that it can help creators identify, engage and monetize their strongest and most loyal fans.
To do so, Clash is introducing a set of tools for creators and their fans, including a virtual tipping mechanism called Drops (not to be confused with product drops, popular in e-commerce) and a custom messaging system called Fanmail, for starters."

To some degree, this is a highly focused tool designed to help creators with meaningful audiences generate meaningful revenue - one drop at a time.

Memberful Launches Substack Competitor
Membership software maker Memberful has launched a newsletter feature to its Patreon-like platform. Memberful charges 4.9%, plus a monthly rate of either $25 or $100, depending on the pricing plan. In contrast, Substack takes 10% of creator revenue. Memberful is a wholly-owned subsidiary of Patreon, having been acquired in 2018.

Patreon Has New Competition
Fanfix is a "Gen Z" Patreon of sorts.  At least that's all I could really discern from the spartan site.
"The nine-month-old startup aims to be an alternative to membership sites Patreon and OnlyFans by targeting a Gen Z audience and TikTok creators. Like these older startups, Los Angeles-based Fanfix generates revenue by taking a cut of transactions. The seven-person company says it has attracted about 250 creators and raised $1 million from investors including early-stage venture firm Antler. Dallas joins Fanfix co-CEOs Harry Gestetner and Simon Pompan as a founder. "
The news here more seems to be that, much like Clash, a creator is at the helm of this company now and that offers a different level of potential insight.
We have seen creator advisors, investors, and users.  The generation of creator founders of their own SaaS businesses leaves much to hope for.

Visa jumps into the Creator Fray via NFTs
Visa is partnering up in service of the creator economy with a new program designed to help creators monetize.  In this case, they've teamed up with Micah Johnson.
We believe that new technologies emerging in the crypto ecosystem, like non-fungible tokens (NFTs), have the potential to lower the barrier to entry for digital creators across the world. NFTs offer a medium to connect directly with fans and collectors, making it easier for creators to monetize their talent and build a business.
https://usa.visa.com/visa-everywhere/blog/bdp/2021/10/12/visa-partners-with-1634070524844.html

Coinbase Is Working on Its Own NFT Marketplace to Take on OpenSea
Coinbase is planning on building an OpenSea rival. In a blog post, the crypto company says. "Coinbase NFT will make minting, purchasing, showcasing, and discovering NFTs easier than ever. We're making NFTs more accessible by building intuitive interfaces that put the complexity behind the scenes. We're adding social features that open new avenues for conversation & discovery."
The marketplace will initially support Ethereum but will expand to support "multi-chain." OpenSea saw a record $3.4 billion in transaction volume in August.
Within 24 hours, more than 1 million people had signed up for the waitlist.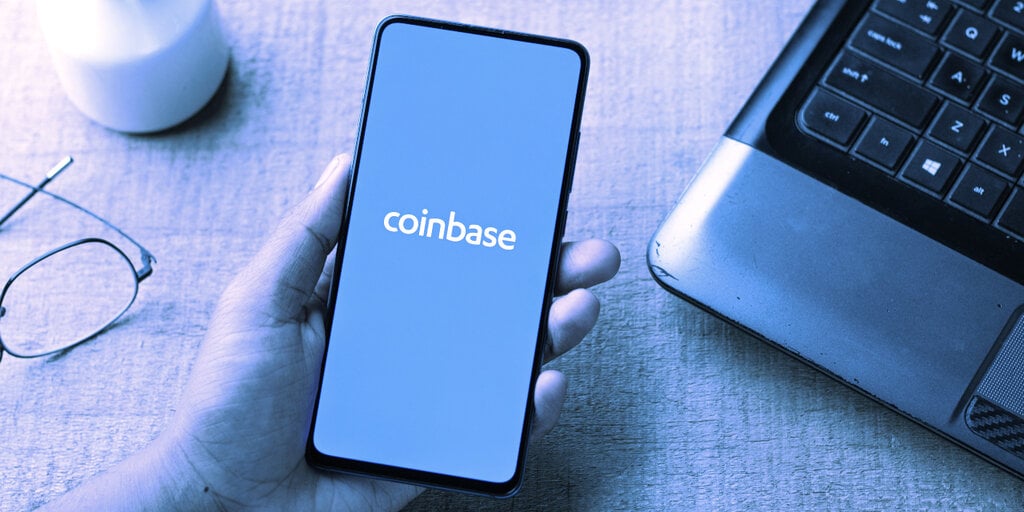 Coinbase partners up to help musicians make crypto?
Coinbase is expanding the use of crypto to new places.  They have paired up with UnitedMasters to allow payments in crypto now for musicians.
Musicians who distribute music through UnitedMasters can select how much of their royalties they want to receive in cryptocurrencies, and which coin they want to use, the companies said. UnitedMasters doesn't need to hold onto any cryptocurrencies itself.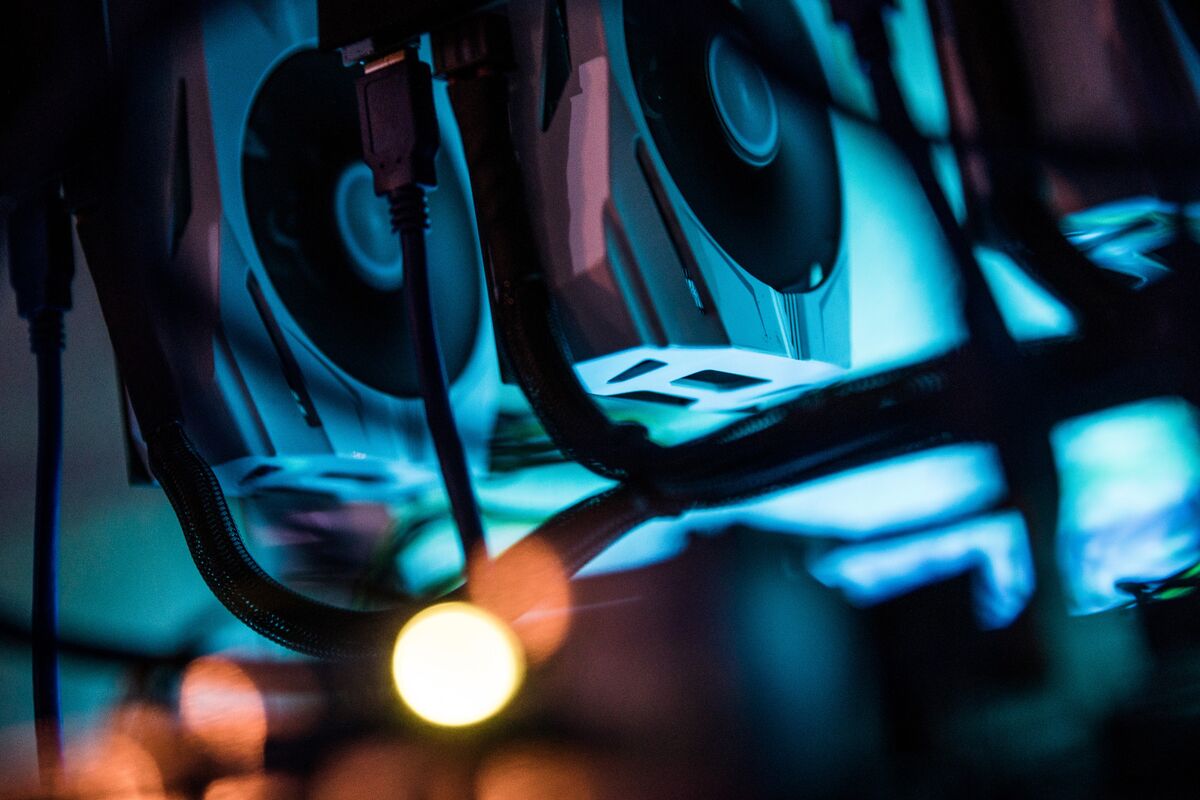 Creator Wealth Inequality Exists
Axios looks at the creators getting paid the most based on available data.
Top 1% of all streamers earn more than half of all revenue on the platform, according to information leaked from Twitch
Vast majority of earners on Twitch have made less than $120 this year so far, per the report
The ten most popular newsletters on Substack together generate more than $20 million annually
As Axios notes: What's happening now with the creator economy mirrors all of the previous waves of digital media economies built before it via social media, blogging, and websites.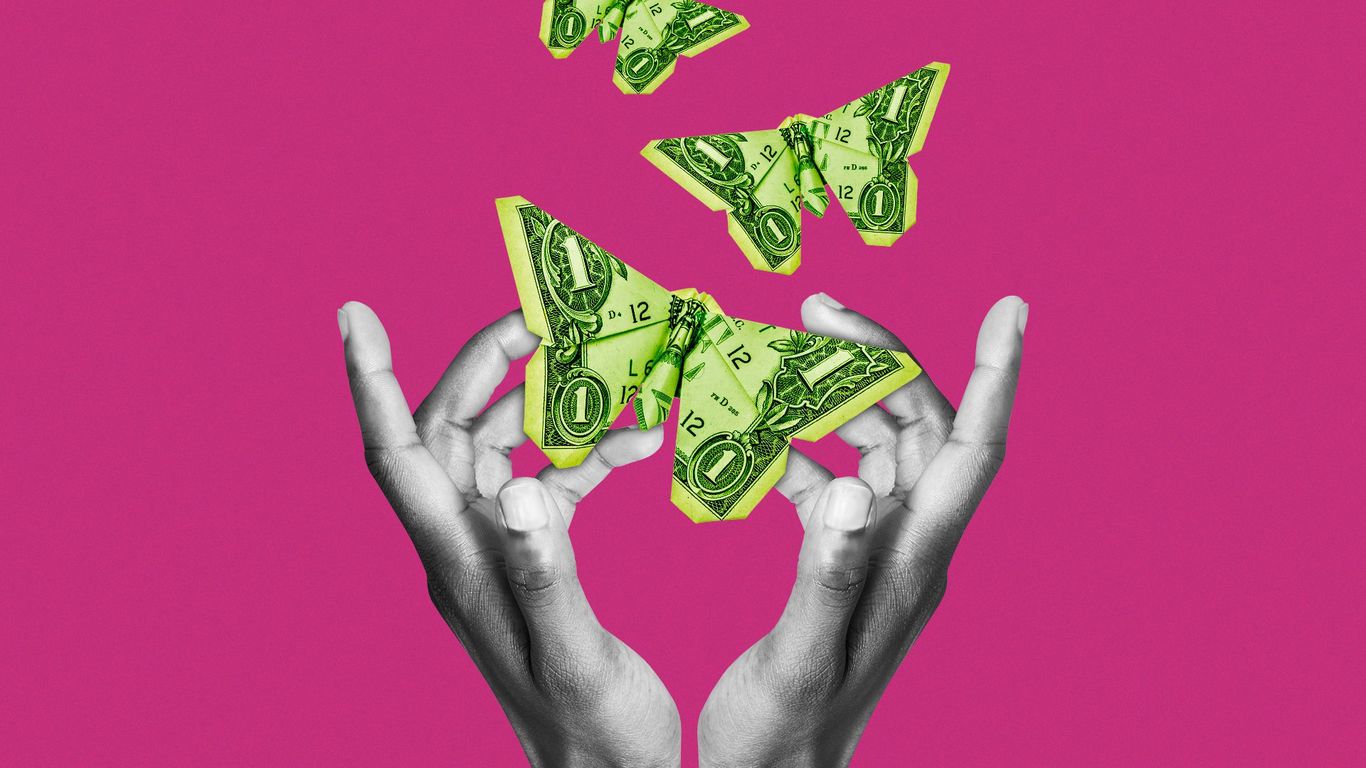 YouTube Closing Permanent Spaces
YouTube has operated a number of creator spaces around the world that gave upcoming creators a way to produce in a more professional, fun environment.

With the pandemic and an ever-expanding universe of creators, they're shifting to a pop-up model, shuttering their permanent locations.
https://www.tubefilter.com/2021/02/18/youtube-shutters-7-remaining-youtube-spaces-globally/

The Link In Bio Phenomenon

Stripe Re-entering the Crypto Space