Created Briefs - October 1, 2021
This week we're looking at a lot of what's happening with creator NFTs and other happenings in the creator economy.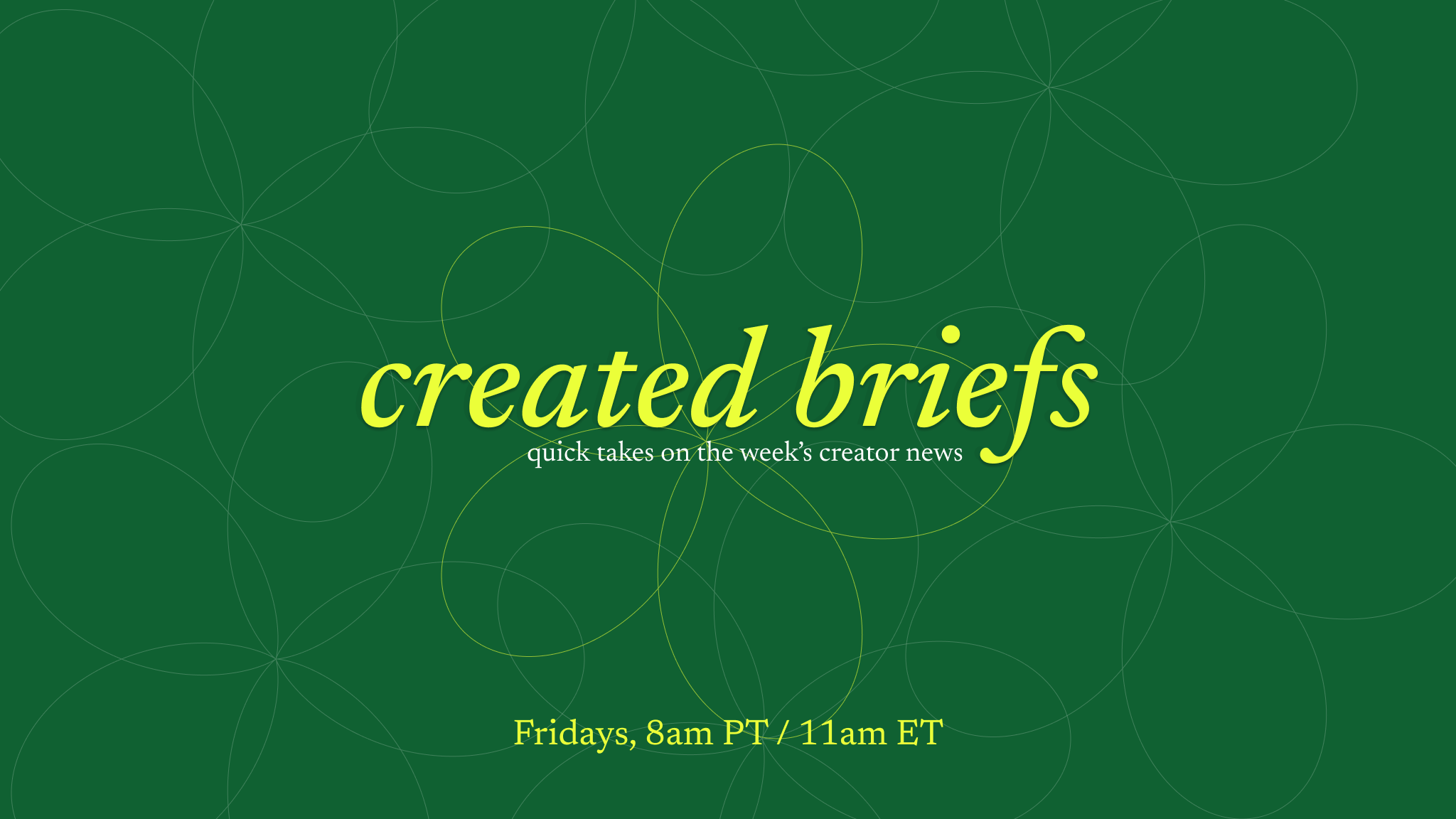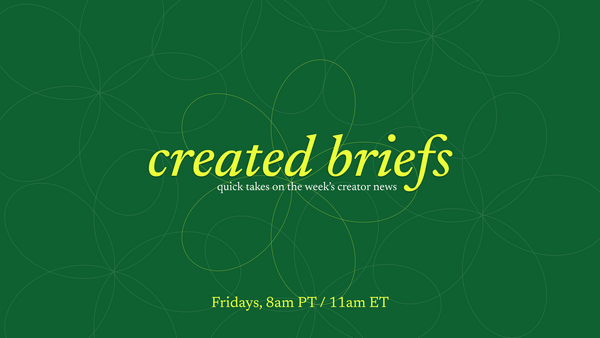 This Week's Creator Economy News
Instagram Ends Plans For IG Kids
The pressure from Congress, its users, and the world at large couldn't be a reason why Facebook-owned Instagram is taking the gas pedal off of its planned app specifically for kids.
Considering their own research that's been recently leaked, we'll just say "Bravo"
TikTok Wants to Help Pair Creators with Brands…And Make More Ad Money
"TikTok executives announced new initiatives meant to persuade companies and ad agencies to buy space on the app during its first-ever TikTok World event on Tuesday, a virtual presentation aimed at the marketing industry. The company said it was introducing an automated system to act as a kind of matchmaker, bringing together advertisers and content creators, giving TikTok a better opportunity to catch up with other social media companies that have generated greater ad revenue."
https://www.nytimes.com/2021/09/28/business/media/tiktok-advertising.html
Reading List
Twitch Inks Deal with Warner Music Group
Clubhouse Announces Room Recording and Clipping Features
Clubhouse is giving hosts more editing control with their rooms. With clips, live listeners will be able to extract the last 30 seconds of audio and share it anywhere. Hosts will be able to control whether clipping is allowed. It's only available in beta to select creators right now so Clubhouse can better understand use cases and avoid any negative issues.

In October, a replay feature will become available so hosts and moderators can record their rooms. Saved recordings will be displayed in a user's profile.
Clubhouse Creators Need Cash
A report by The Verge shines a light on some of the challenges that once-darling social audio platform Clubhouse has been experiencing.  As the article notes, Clubhouse has failed to help materialize any meaningful attention, and more importantly, revenue for the creators in its inaugural "Creator First" program and all Clubhouse creators at large.
This shines a light on three eternal truths:
Cash is and always will be king when trying to divert someone's time and resources
New formats bring new challenges and Clubhouse still hasn't figured out how to monetize its format
Execution is all that matters in starts and they've continued to move slower than molasses for no apparent reason
Patreon Making Investment in Original Content
"The company is dedicating a significant portion of its most recent investment round to finance original programming for the first time. Patreon's plans, which haven't been previously reported, include courting podcasters, video game livestreamers, YouTubers, and major celebrities such as Will Smith and Jennifer Lopez to make content that will appear live on Patreon before showing up elsewhere."

Chief Executive Jack Conte believes fans will want a single platform that not only lets them run their media business but also publish the content they create.
TikTok Launches First Creator-Led NFT Collection
TikTok's Top Moments is a collection of NFTs that are produced by TikTokkers and inspired by the trending videos that they create. "TikTok NFTs provide a way for creators to be recognized and rewarded for their content, and for fans to own a culturally-significant moment on TikTok." These NFTs are available on Ethereum and powered by Immutable X.
Some known personalities on TikTok's Top Moments include Lil Nas X, Rudy Willingham, Bella Poarch, Curtis Roach, Brittany Broski, FNMeka, Jess Marciante and Gary Vaynerchuk.
Proceeds will largely go directly to the creators and NFT artists involved, providing TikTok and NFT fans and enthusiasts with a way to show support to the creators they love. TikTok will not take any proceeds of the sale. Some fees will be paid to Immutable X and the Museum of the Moving Image, which hosts the NFTs.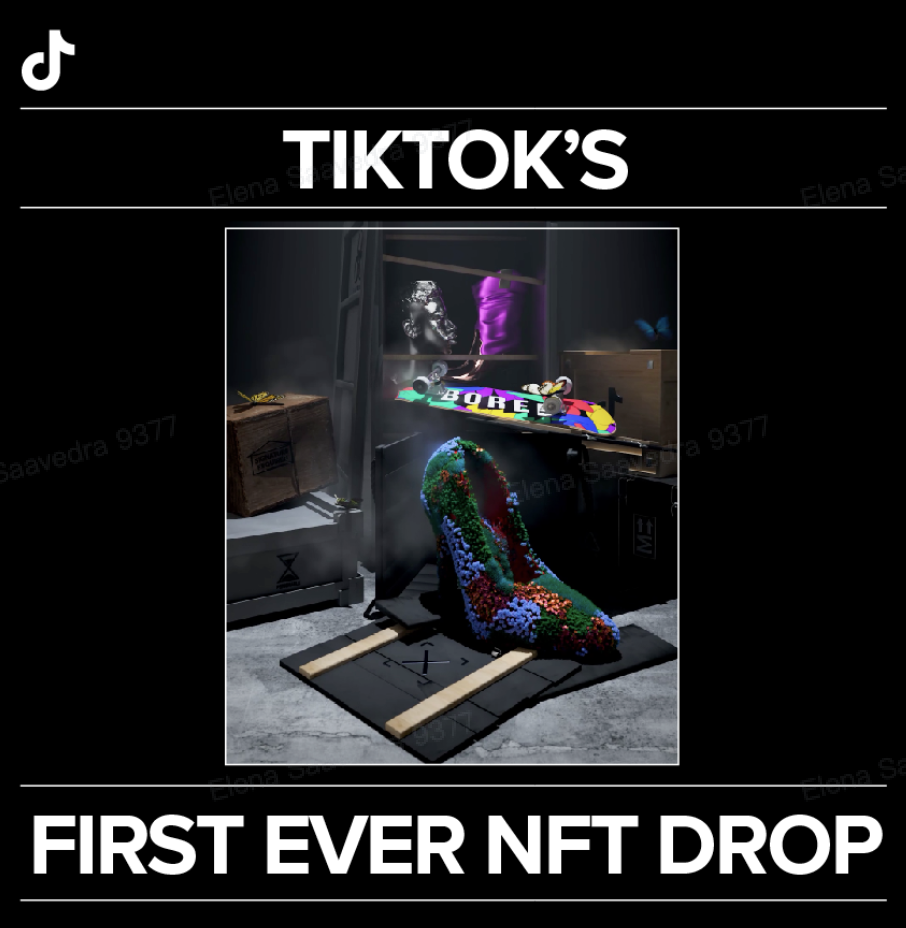 Koji Launches NFT Apps
Koji, a friend of the show and rapid innovator in the creator-deployed tools space, has launched its own Web3 stack enabling developers and creators alike to deploy their own wallet-based applications.
Unlock Protocol Raises from Guardian Owner
Unlock is working to tokenize communities for creators.  We look forward to having Amber Case, one of their advisors, on later this month so tune in!
XRP Token Maker Ripple Launches $250 Million Creator Fund
Ripple's new fund will invest in NFT digital artists and developers. The company is in discussion with NFT marketplaces and creative agencies to figure out who will have first access to Ripple's Creative Fund.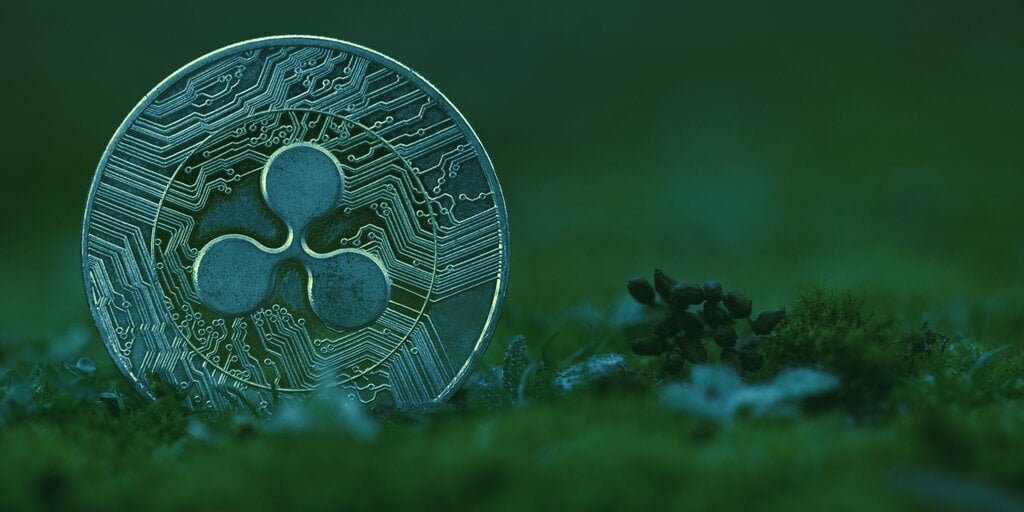 Twitter's First Experiment for NFT Verification Revealed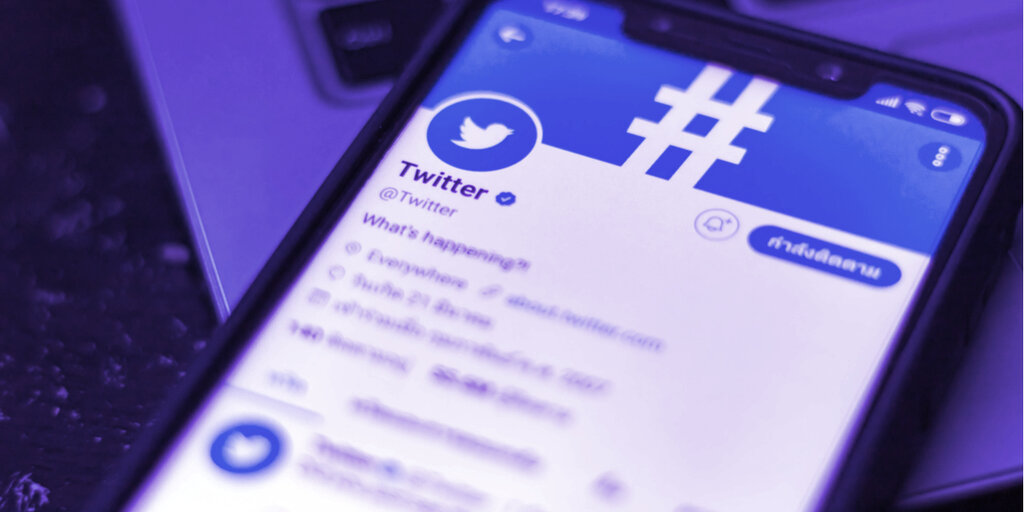 Deep Dive
This week we took a deep dive into the emerging creator marketplaces and how they stack up.