Created Briefs: November 5, 2021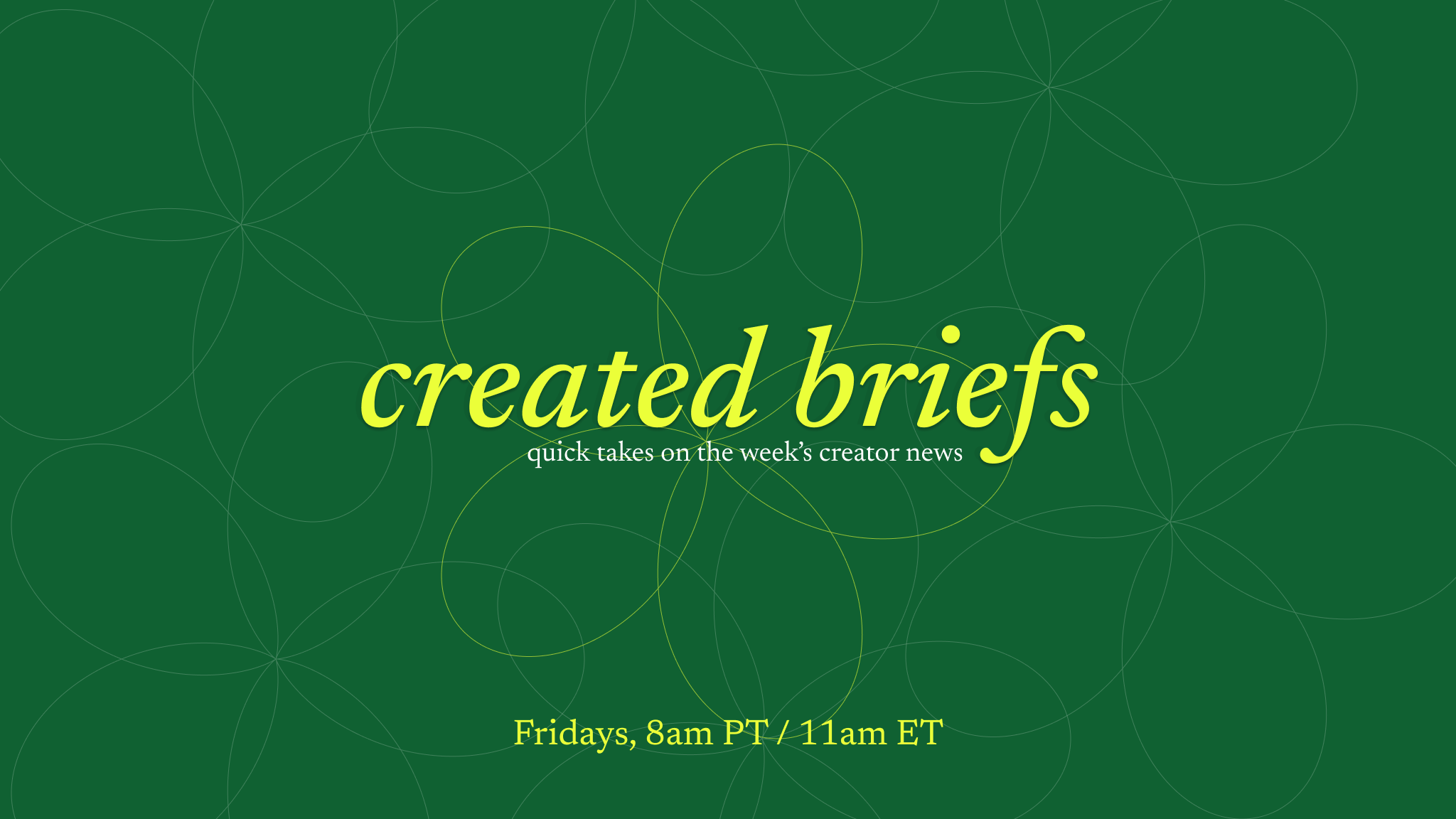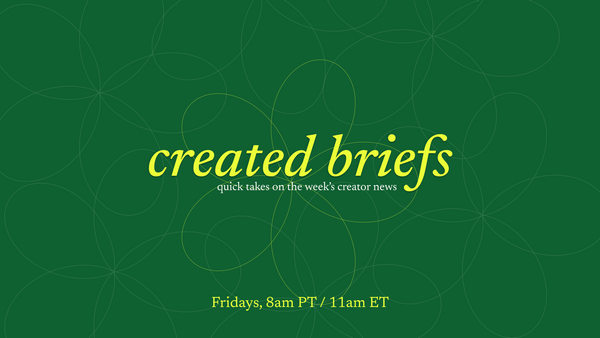 Pinterest Home Shopping Network?
Pinterest is launching a shopping live series on Nov. 8 called Pinterest TV. The company will air a special every weekday at 6pm ET on its mobile apps featuring a select creator. Each episode will cover fashion, beauty, home, food and more. On Fridays, Pinterest will air a QVC-like shopping show where viewers can purchase exclusive products from different brands.
All episodes will be recorded and available for replay on the app. They'll be designated with a TV icon. Viewers can ask questions to creators during live tapings.
Pinterest has also debuted a "virtual studio" which offers creators technical support from the company's producers. Creators can also collaborate with their peers in this space. Products can be shown off and tagged during shows and discounts offered.
Speak and Sell
Suffering from privacy changes on iOS, more platforms like Facebook and Snap are shifting to commerce to make up the difference.  The overlap of social and commerce is undeniable.
Patreon Looks at Future with Crypto
During The Information's Creator Economy Summit last week, Patreon says that it's exploring the opportunity about supporting creator coins, but there are no plans now about creating any initial coin offering – it's not currently allowed under Patreon's guidelines.
Chief Product Officer Julian Gutman acknowledged Patreon is interested in "evaluating and understanding how NFTs or some of the underlying technologies help us create that sustainable long-term earnings for creators."
Company Chief Executive Jack Conte:
"What I will say about crypto and NFTs in general is I really love the idea of creators owning their media and owning their content. I love the idea of creators having leverage and control. I love the idea of creators owning their audience data instead of platforms. I love the idea of a lot of this underlying infrastructure empowering creators for independence. I love the idea of shifting power away from institutions and toward individual creative people. I think that's what a lot of this technology is getting at, and what I think is really deeply exciting about it."

Streamlabs Q3 Streaming Report
Streamlabs and StreamHatch have released their report on Q3 and it has some super interesting insights:
Just Chatting reigns supreme as the most-watched category across all live streaming platforms with 707 million hours watched
The top ten Twitch channels accounted for 290.7 million hours of watch time in Q3 2021, or approximately 5% of total Twitch watch hours.
The top ten Facebook Gaming channels accounted for 49 million hours of watch time in Q3 2021, or approximately 4% of total Facebook Gaming watch hours.
For the first time, Facebook Gaming overtakes YouTube Gaming in hours watched.
Facebook Gaming is the only platform to experience an increase in hours watched in Q3'21.
Twitch's "Just Chatting" was the most-watched category across all live streaming platforms.
For the first time, Twitch experienced a year-over-year decrease in the number of unique channels streaming on the platform.
YouTube Gaming is improving streaming functionality and placing big bets on streamer acquisition.

Facebook Changes Subscription Products to Help Creators Make More Money
Mark Zuckerberg made news with his most recent post speaking to the value of supporting creators.
We're launching a promotional link for creators for their Subscriptions offering. When people subscribe using this link, creators will keep all the money they earn (minus taxes).
Creators will have more ownership of their audience -- we're giving the ability for them to download the email addresses of all of their new subscribers.
We're launching a bonus program that pays creators for each new subscriber they get as part of our $1 billion creator investment announced this summer.

Facebook Launches Paid 'Subgroups'
Facebook is testing new tools allowing group admins to monetize their presence on the social media platform: shopping, fundraising, and subscription features.
With community shopping and fundraising, these are opportunities that are available elsewhere on Facebook. However, subscriptions are a new feature. These are paid subgroups that are for select members where participants pay a monthly fee to join. These paid subgroups can be free.
Other announcements made at Facebook's Communities Summit:
New customization features allow admins to change the background, font styles, etc.
Community chats allow admins and moderators to communicate with one another
New "featured" section that group admins can pin content to the top of the group page
Testing a new set of features streamlining group and Pages experience for admins who manage both a group and a corresponding page
https://www.engadget.com/facebook-is-adding-monetization-features-to-groups-160031356.html

Instagram Lets People Publicly Participate in Stories
Last week, Instagram rolled out its link stickers. Now the photo and video social app is getting an "Add Yours" sticker. It'll prompt your fans and followers to create threads in Stories, contributing their own "post" to a Story.
https://www.engadget.com/instagram-add-yours-sticker-rollout-195412390.html

Attention Economy, Is That Still a Thing?
There's been a lot of jockeying to figure out the best way to frame the current and next phases of the Creator Economy.  It's one of those situations where likely everyone is right to some degree or another.
Antler is attempting to frame what's next in terms of Attention.  This feels a bit long in the tooth since I know we've been talking about the Attention Economy for something like a decade, but what do we know.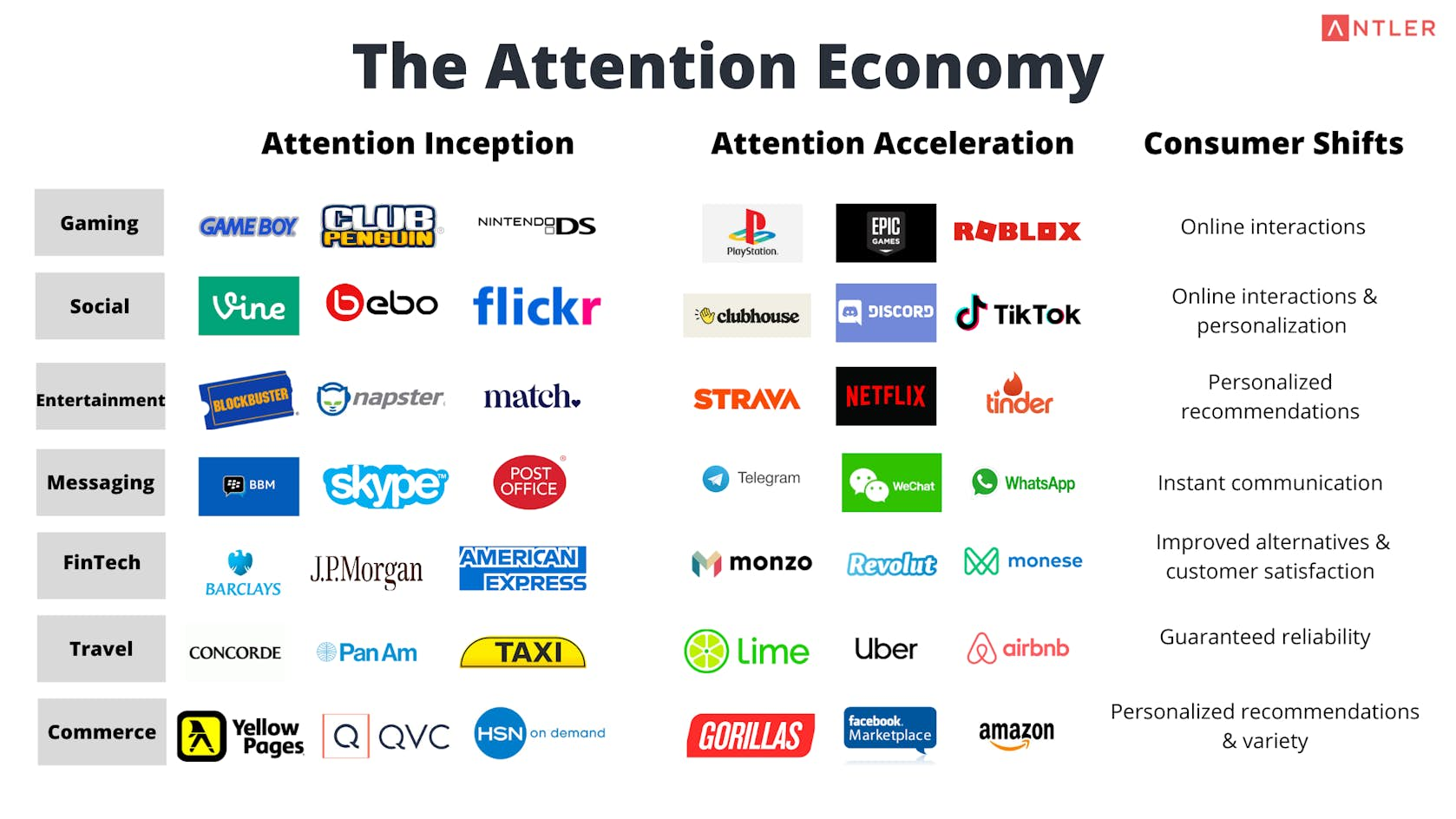 https://www.antler.co/blog/web-3.0-the-attention-economy

Bitly Goes Link-in-Bio
The Link-in-Bio space has never been more crowded and Bitly wants to add to the mix now.  and it makes sense.
Bitly has long been a keader in the oink shortening business and if you believe them, people were already shortening links to add to the LIB tools so why not remove the extra step?
Harbour thinks its analytics will give Bitly an advantage in the already crowded link-in-bio market, giving creators tools to see where fans who click on link-in-bio URLs end up next. This could be especially helpful for e-commerce through social media bios. Harbour said that around 25 million to 30 million links are created to direct potential buyers to Amazon through Bitly every month.

AfterParty
Another player raises money in the race to arm creators with coins and NFTs.

Twitter API Expands
Twitter continues to expand its API to be more inclusive of its new tools and features.