Created Briefs: November 12, 2021
A weekly show discussing the latest creator economy news Tune in for a roundup of the week's top news, insights, and analysis from the Creator Economy.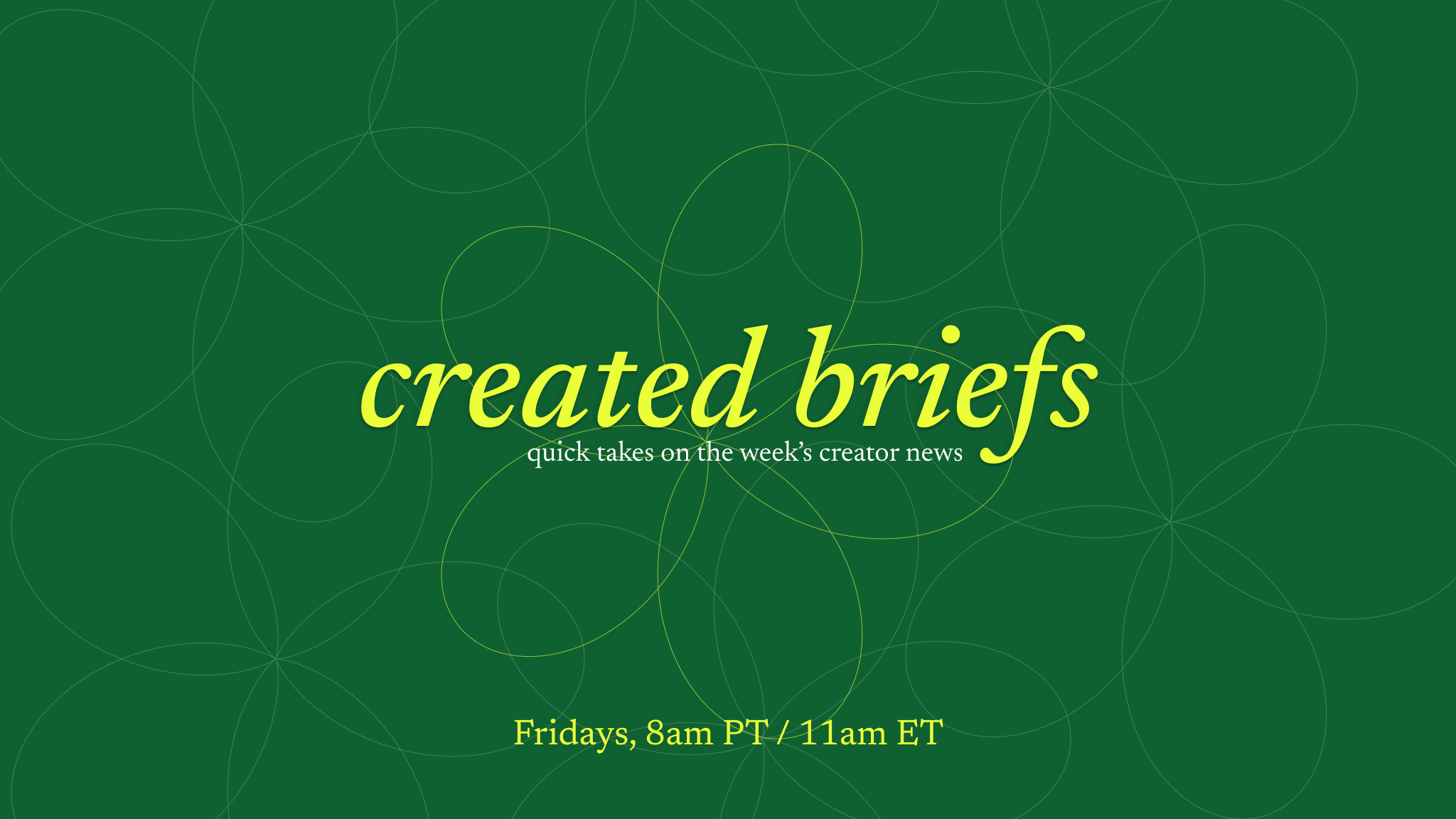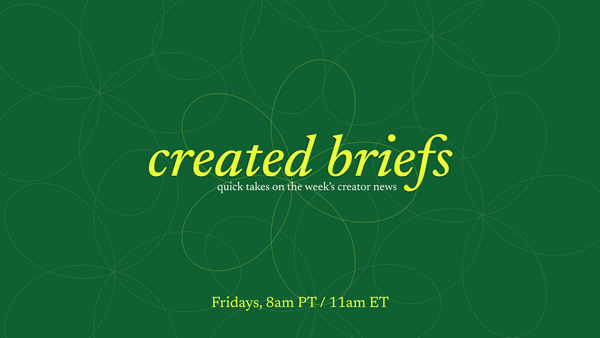 Instagram Could Soon Launch Subscription Offering
According to Sensor Tower and Apptopia, Instagram has added in-app purchase options to its U.S. app that would enable "Instagram Subscriptions." Users will be able to support their favorite creators during livestreams by buying virtual items ("Instagram Badges") at a price range between $0.99 to $4.99.
Instagram head Adam Mosseri spoke about future monetization opportunities at the company's Creator Week in June. One option was commerce, another was ad revenue share, and the third involves payment products.

Twitter Blue Launches in the U.S. and New Zealand
Twitter's $2.99 premium subscription service is now available for those in the U.S. and New Zealand. Previously, only those in Canada and Australia had access.
Features with Twitter Blue:
Tools to organize bookmarks
Ability to read Twitter threads in an easier format
Undo sent Tweet
Customized app icons and navigation
News aggregation service powered by Nuzzel's technology
Ad-free news articles from hundreds of publishers (but not bypassing paywalls)
Early access to Twitter Labs

Facebook's Struggles to Attract Creators
Internal documents show Facebook's problems with appealing to young creators and those who have built followings on competitors such as TikTok. To counter this, Facebook is targeting creators with new products, requests for video content and even cash. One employee told The Information that it's never been easier to get approval from upper management to strike deals with creators for original content.
One other problem Facebook faces is perception. It's perceived by Gen Z users to be a platform for older people. "Facebook says between 2019 and 2020, the number of creators on its main app earning the equivalent of $120,000 per year grew 88%. But it hasn't disclosed the number of creators it includes in that tally. And Zuckerberg has signaled its work with young people isn't done: Discussing the company's third-quarter earnings, he said that executives were making 'serving young adults their North Star.'"
Key takeaways from internal documents obtained by The Information:
Staff identified Facebook app's deficit with creators as hurdle to attract youth
Company is planning to spend more on Facebook Watch to attract Gen Z
Internal research found creators "lack a reason" to be on Facebook
YouTube Paying TikTokkers and Other Creators As Much As $50,000 To Create Shorts
To remain competitive against TikTok, YouTube is quietly spending cash on creators to produce content for its Shorts service. This is another initiative separate from the $100 million Shorts Fund that was announced in August and pays creators an amount based on views and engagement.
For instance, in one program, creators were asked to post 100 Shorts over a period of six months and offered $50,000, according to two of the managers. These managers also said YouTube was open to negotiating on the payment.

Another Shorts program had creators posting 80 Shorts (30 of which had to be created natively inside the Shorts tool), for which they were offered $50,000, a third talent manager said.

As part of a third program, called "Creator Collective," around 100 YouTube creators were asked to post a number of Shorts over six months with the tag "#YouTubePartner." Creators where paid between $5,000 and $20,000 for participating, the first two managers said.

In yet another effort, YouTube paid users to create content for music campaigns like the BTS dance challenge (#permissiontodance) and the promotion of Ed Sheeran's new album (#sheeranshorts), one of the first talent managers said.
Pico Launches.... A Link In Bio Tool
We just mentioned that Bitly was launching their own Link in Bio tool.  Well, it's never too late for there to be another one!
Pico, the maker of the Creator CRM, has launched. their own Link in Bio tool now that's connected directly to their CRM platform.  There's some merit to that approach and it's clearly of some value to anyone using Pico as their underlying CRM, but how many people are likely to switch for this version?

Our guess is that as the market matures two things will happen.  First, those seeking CRM will likely be drawn to Pico.  Second, as the market matures, everyone else will also add CRM capabilities.

Clubhouse Gets a Replay Feature
Clubhouse has launched a feature that allows users to listen to recorded rooms later on. These replays can be saved to a club or profile, or even downloaded and shared externally. It'll also support pinned links.
Listeners to replays can skip to the next speaker while also pausing or making 30-second clips. They can see the "total room count" to learn how many people in total listened to the room. Replays will appear in Clubhouse's discovery pages
https://www.engadget.com/clubhouse-replay-215630367.html
Podcasting App Startup Callin Raises $12 Million
Co-founded by Craft Ventures' David Sacks, Callin is a podcast production service. It allows users to create, discover and listen to live and recorded audio. The company raised $12 million from Sacks' own firm, plus Sequoia Capital and Goldcrest Capital.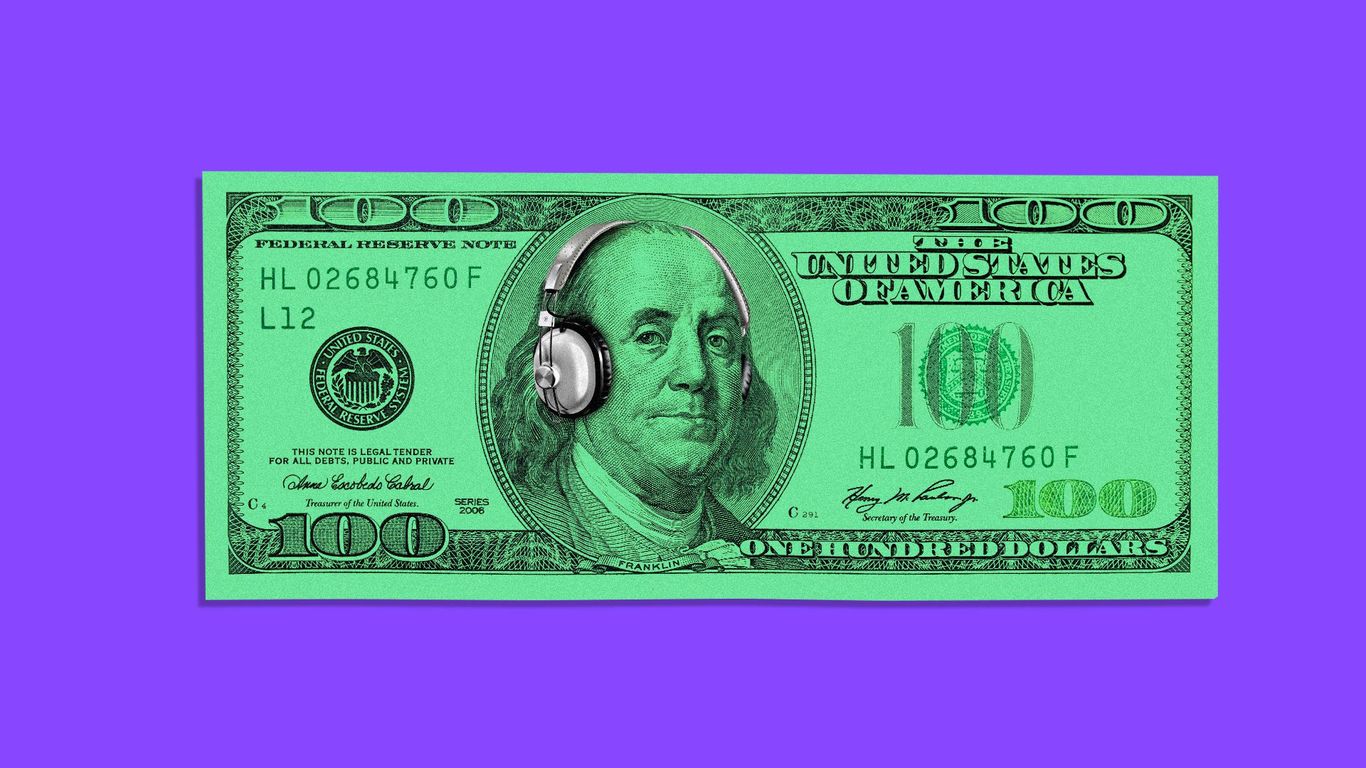 Discord Adding Ethereum Support?
This week, there were rumors, started by the CEO of Discord, that Discord might be integrating Etherium into app.

At first blush, this is an intriguing concept if not solely for moving millions of users into the crypto ecosystem in a way that only Discord could (then again, maybe that wouldn't be such a good idea?).
After some shifting, turning, and a whole lot of pushback from the community - much focused on the environmental impact of ETH, they have formally declared that these efforts are not imminent.
We appreciate all the perspectives we've been hearing in response to the internal concept you may have seen in a tweet earlier this week and want to clarify we have no plans to ship it at this time. We're excited about the potential for web3 technology and the positive ways these communities are coming together on Discord, especially those organized around environmentally friendly, creator-focused projects. However, we also recognize there are some problems we need to work through. For now we're focused on protecting users from spams, scams and fraud.

- Jason Citron, CEO, Discord
Our take, crypto is coming to Discord.  No matter what they say.
Bored Ape Yacht Club NFTs Being Turned Into Band By Universal Music Group
What's better than a Bored Ape?  A Bored Ape Band, of course.
Universal Music, the home to top-selling musicians like Drake and Taylor Swift, is working with collector Jimmy McNelis to convert four of his NFTs into a band called Kingship. Kingship consists of four digital characters — three bored apes and one mutant ape — all part of an NFT collection known as the Bored Ape Yacht Club.  The club is one of the most successful NFT stories of the past year; it gave anyone who bought one of the apes full commercial rights to use the image.

10:22PM, one of Universal's labels, has hired a team of crypto artists and animators to turn the two-dimensional apes into three-dimensional beings. The company will record music for Kingship that it releases on streaming services. The "band" will perform and participate in video games, virtual-reality applications and across the constellation of digital experiences known as the metaverse.

"You can call it an NFT band, or think of them as characters," Celine Joshua, the head of 10:22, said in an interview this week. "The characters will come to life. The apes will come to life."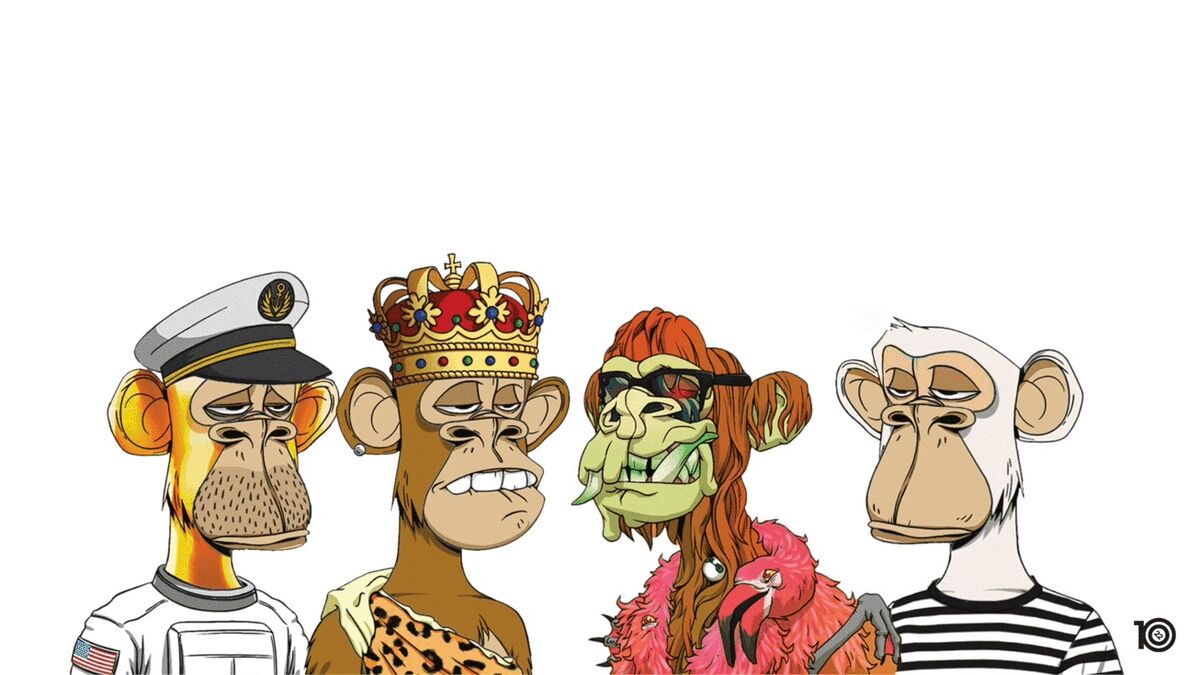 YouTube Hiding Dislike Count on Videos to Combat Harassment
Following Instagram, YouTube announces that it will now hide its dislike count to curb the harassment of creators. So-called "dislike mobs" are used by people to deliberately mass downvote videos. The video social network faces criticism for allowing toxic content on its platform and complaints from creators. The dislike button is not going away – just the downvote count, at least publicly. Creators will be able to view the number privately.
"In its testing, YouTube said it discovered that many smaller channels are disproportionately hit by dislike mobs. The attacks can hurt creators because a high number of dislikes can affect the way YouTube doles out video recommendations. Previously, creators only had the option of turning off both like and dislike counts, which stopped them from showing off the numbers for videos with lots of likes."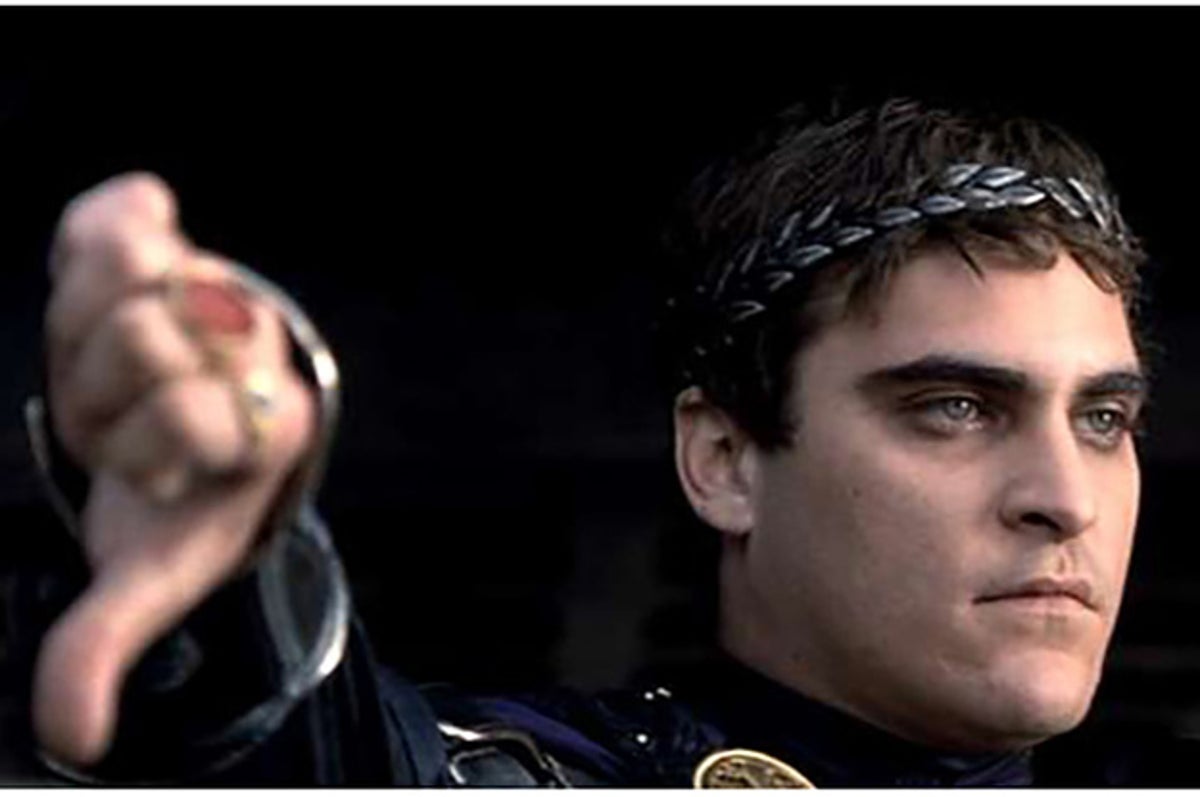 Patreon Says It's Building a Video Hosting and Native Player For Creators to Bypass YouTube
Patreon has announced 2 things, neither of which is particularly interesting at first blush :)
First, they've announced that they plan to add native video support to Patreon so that they can serve video content to patrons directly from the interface.  We wish we could be excited by this, but it's a table-stakes feature that only reminds us this WASN'T already in Patreon.   Many have read into this they're building a Youtube competitor - doubtful, but we'll see.
Second, and we're saltier about this one 😀, is the announcement of a new podcast called "The Creator Economy".  The new show is framed as a way of associating Patreon with more of the leaders and ideas of the creator economy (their words, not ours):
Conte's podcast focuses on the techier side of creators. Conte won't be interviewing Patreon creators, but rather people who are building and funding tools for them to use, like Reddit co-founder Alexis Ohanian and Li Jin, founder and managing partner at Atelier. Conte says the idea is to put Patreon's name next to these folks and share its vision for the creator world.
Call us cynics, but we're still waiting to be impressed.
The Ownership Economy
There's been a lot of chatter about the "Ownership Economy" from many of the usual voices and its lead to a rather passionate discussion about why and what matters most.
A recent Li Jin post kicked off a lot of this conversation:
A response to the conversation from Gregarious: