Created Briefs: March 25, 2022
Instagram becomes a shopping mall, Shopify launches a link-in-bio tool, Spotify's Clubhouse rival not doing so well, and more.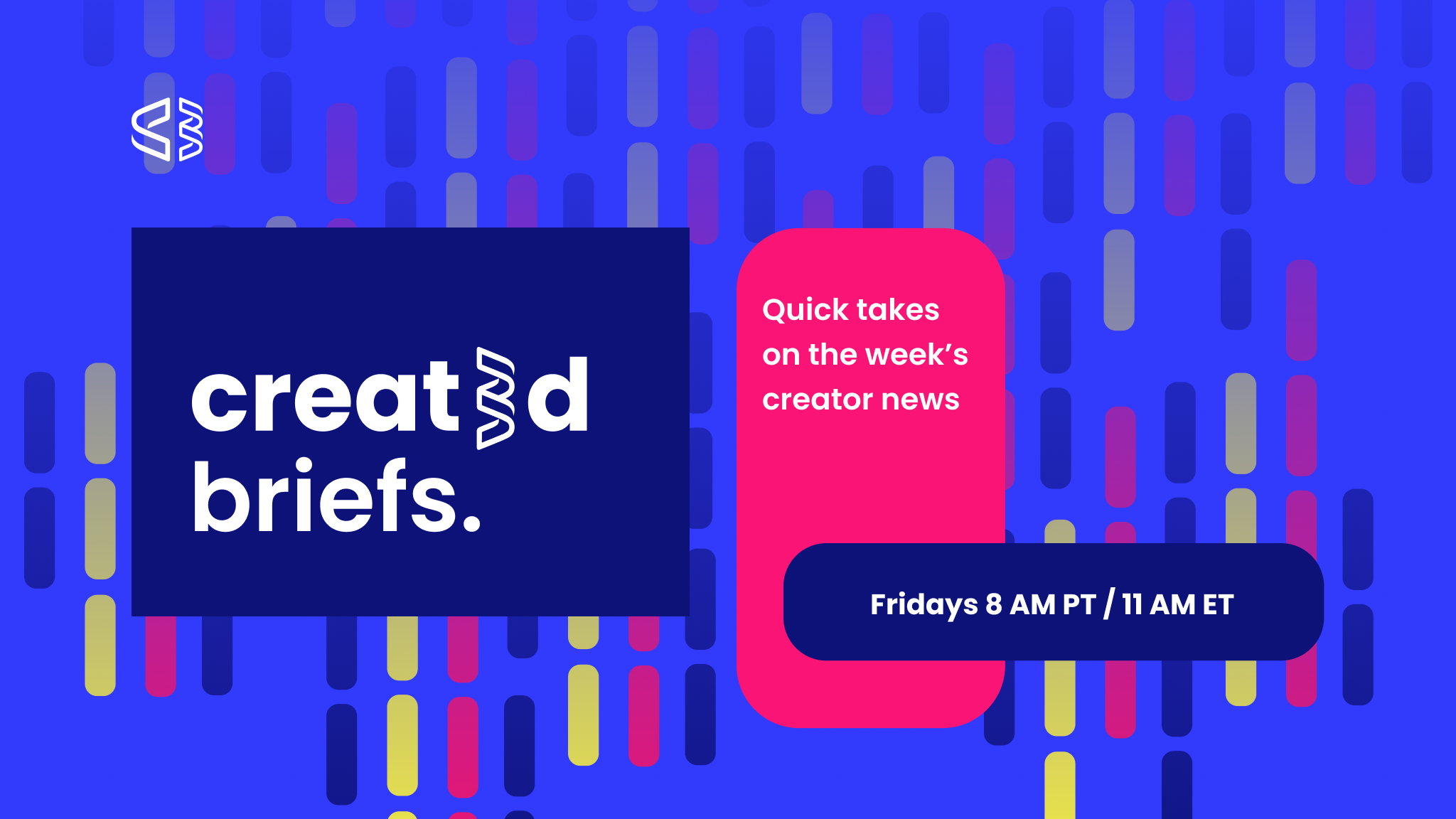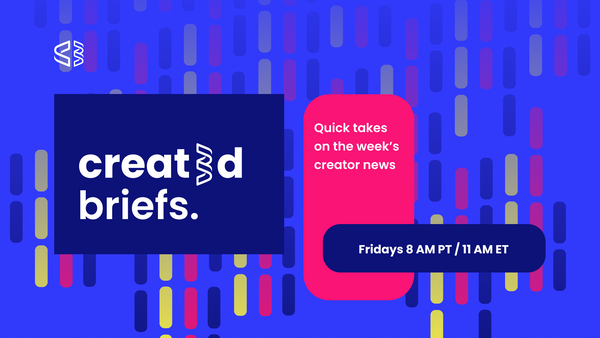 Listen to the Replay
This episode of "Created Briefs" was broadcast exclusively on Twitter Spaces. You can listen to the entire episode and read a transcript of the whole show on Zealous.
---
This Week's Creator News
Joystream Raises $5.8 Million For Its Creator Monetization Platform
Joystream wants to be a decentralized YouTube, allowing creators to mint videos as NFTs on its blockchain and issue native tokens for their channels. The company announced it raised $5.85 million in new funding from Digital Currency Group, Hypersphere, Defi Alliance and D1 Ventures. It's now valued at $60 million.
Launched in 2015 on top of the BitTorrent protocol, Joystream pivoted to its video platform in 2018. It plans to launch a mainnet in Q2 or Q3 this year that will include a custom DAO, an NFT marketplace for creator videos, and a platform for creators to monetize their videos via tokens.
---
Shopify Takes On Linktree With 'Linkpop' Link-in-Bio Tool
The e-commerce platform has launched its own link-in-bio offering that allows creators to sell products directly from a hosted page. Included in this Linkpop page are all the important links a creator or merchant wants. It'll also have an option to launch storefronts directly on platforms where they're engaging with fans. Those same fans can then browse through the creator/merchant's product line and make purchases directly on Linkpop without needing to leave the app they were on.
Merchants can link Linkpop page to their Shopify store
Other links include website, articles, videos, playlists and more
Up to 200 links can be posted to their Linkpop
Includes built-in analytics featuring link clicks, unique visitors and other key metrics
Merchants can customize background color, logo, font of Linkpop
100% free for anyone to use
Anyone can create a Linkpop but shoppable links are only available to Shopify merchants.  
---
Bored Apes Yacht Club Startup Yuga Labs Lands $450 Million Investment
The startup behind the Bored Apes NFT project is now valued at more than $4 billion. This is apparently the first time the company has raised funding, with a majority of the capital coming from Andreessen Horowitz. Other investors include Animoca Brands, LionTree, Sound Ventures, Thrive Capital, FTX and MoonPay.
---
Spotify's Greenroom App Will Disappear Later This Year
The Clubhouse competitor is reportedly going to be integrated with Spotify's main app sometime in 2022. The company will rebrand it to Spotify Live. It's believed the reasoning behind this move is because Greenroom has failed to gain traction. According to Engadget, "by integrating live audio into its very popular streaming app, the company would be elevating the format to a place where it would be more accessible — even if some users would complain about the app becoming even more crowded."
https://www.engadget.com/spotify-greenroom-mainline-app-171304355.html?src=rss
---
Twitch Launches Appeals Portal So Users Can Monitor Account Bans
Twitch has introduced a portal that lets users appeal account suspensions and monitor what's happening with their request. The company hopes that this will create more clarity and transparency around the process made for those who break the rules around livestreaming behavior.
The portal will be limited to bans enforced within the last 60 days. Anyone who faces an indefinite suspension prior to the portal's launch will be able to request an eligible case be processed through the service.
---
Instagram Opens Up Product Tagging Feature to All Users
All Instagram users in the U.S. will soon have the option to tag products in their post. No longer will you need a business or creator account. Product tagging rolled out in 2016 and Instagram has become more interested in being a shopping destination. You can not only tag products in posts but also videos, Stories and Reels.
Influencers won't receive a commission for purchases made through product tags, but Instagram is testing affiliate links.
More than 1.6 million people on the app are tagging at least one product each week. Business owners will receive a notification when one of their products is tagged.