Created Briefs: January 7, 2022
OpenSea now valued at a massive $13.3 billion, LinkedIn opens Clubhouse rival in beta, Samsung TVs get NFT browsing feature, and TikTok and Twitter copy each other.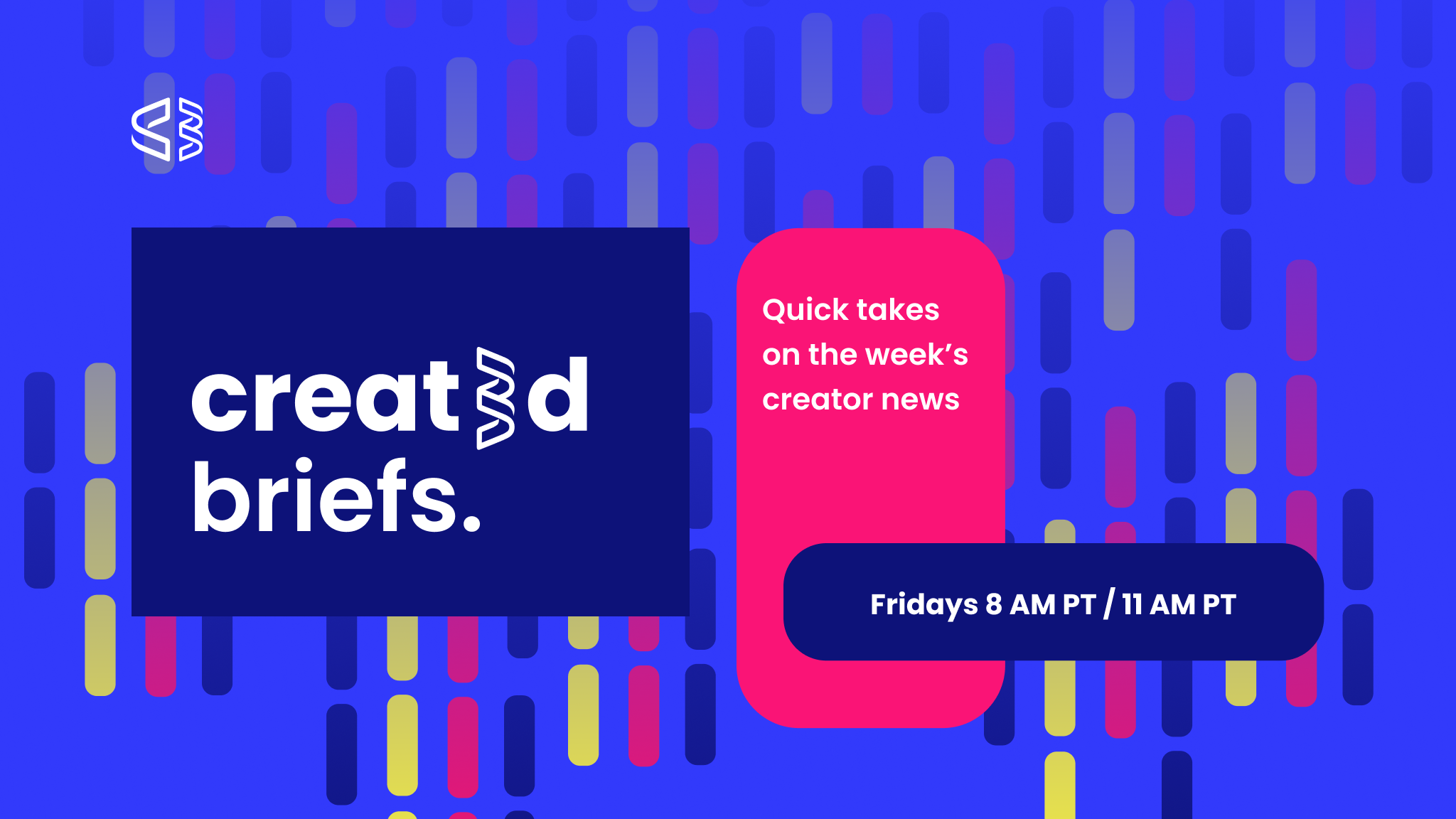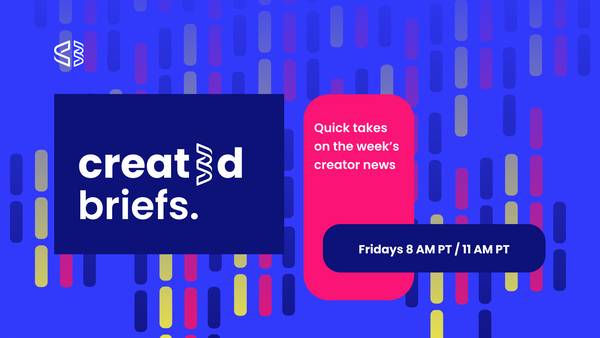 Watch Gregarious and Ken review this week's Creator Economy news here — Be sure to subscribe to our YouTube channel for more videos!
More Than 140 U.S. Companies Raised $5 Billion For the Creator Economy
According to The Information's Creator Economy database, at the end of 2021, more than 140 American companies in the space raised at least $5.07 billion in funding. In the last quarter, the most popular categories included those providing software services or other creator support (18) while another 14 firms specialized in connecting creators with fans.
Patreon: Creator Lifetime Earnings Tops $3.5 Billion
Creators on Patreon have collectively earned more than $3.5 billion as of December since 2013. This is up from the $2 billion reported in November 2020, a 54.5 percent increase.
Highlights from The Information:
In the 13 months ended in December, creators on Patreon earned $1.5 billion, 50% higher than the $1 billion earned between November 2020 and November 2019, when the startup announced an earlier milestone. Included in the most recent period are payment and transaction fees, which weren't reflected in prior periods.
It took six years for creators to earn $1 billion in earnings, Patreon said in 2019. The company takes 5% to 12% of those subscription earnings, putting it on pace for hundreds of millions of dollars in annual revenue.
Patreon is accelerating its growth and hiring people in areas that could include focusing on Web3. "There's no individual particular technology that we are focused on. It's more the concept behind Web3 – the idea that creators are guaranteed the relationship with their audience," CEO Jack Conte said.
Forerunner VC: More Money Than Good Deals. Will There Be Consolidation?
As investors rush to bet on Creator Economy startups, at least one venture capitalist worries that there won't be enough companies worthy of funding. Forerunner Ventures founder Kirsten Green thinks a return to pre-pandemic times where people spent less time online and more in the real world could give investors a better idea of what a Creator Economy startup is really and its impact in society. "That's an important part of making it viable for the longer term," she told The Information.
Green posits that while some startups are further along than others, no one company has "won" and this continues to motivate investors to make funding bets.
OpenSea Raises $300 Million at a $13.3 Billion Valuation
The NFT auction marketplace announced on Tuesday it has raised $300 million in a Series C round that values it at a monstrous $13.3 billion. Word about its funding had been leaked months ago but became official in January.
Some stats:
More than $2.4 billion in transaction volume took place in the past 30 days
The company's last valuation was $1.5 billion six months ago
Transaction volume increase "over 600x" last year
Related news:
LinkedIn Opens Clubhouse-Like Service In Beta
LinkedIn revealed in March it was working on a Clubhouse rival. It announced on Thursday the feature would launch in January in beta. It's part of a new events platform that will list, host and market "interactive, virtual live events." The first product is an audio-only tool and will be followed by a video service launching in the spring.
"We want to make it easier to host virtual round tables, fireside chats, and more. Some may want the event to be more formal, or less formal. Some might want to communicate with their audience, to open up to the floor. We're giving professionals interactivity and support," LinkedIn product manager Jake Poses said.
The new events platform will let creators run interactive content end-to-end without needing any third-party software. Hosts can record and run their events straight from LinkedIn.
Clubhouse Launches Web Support in the U.S.
Clubhouse is testing a sharing option that lets users promote live rooms not only with other Clubhouse users but also on other social networks. When shared, people can click the link to access it through a Web browser regardless if they have an account or not. The link only grants listening privilege right now and some rooms will also be available for replay.
Samsung Televisions Getting NFT Support
At CES, Samsung says its televisions will include an app that lets you browse, purchase and share your favorite NFTs. You can preview an NFT before purchasing and even learn about its history and blockchain metadata.
TikTok Reportedly Testing 'Repost' Feature
TikTok is copying Twitter with a version of its retweet feature. Called "Repost," you can promote videos you like to your friends on the app. They won't show on your profile, though, and the button won't be available across all of TikTok — it won't be available in the Discover page or in the TikTok inbox from a friend's share.  It'll only show up in videos found in the For You feed.
One issue of concern that TikTok is working on, how to avoid abusing the "repost" feature so the system isn't gamed by creators. The company says that users will only see re-shared recommendations if they're mutual friends with the reposter.
"Repost" is currently being tested on TikTok with a small number of users.
Twitter Launches iOS Test of TikTok-Like Video Reactions
Twitter launched an iOS test on Thursday that invites users to post video reactions to tweets. Instead of simply retweeting or quote tweeting, users can enable their camera and record a video to react to the post. It's unclear how long the video can be, though. Videos will be visible to all your followers.