Created Briefs: February 4, 2022
Coachella and Cameo add NFT support, the threat of TikTok, Bored Ape Yacht Club creator raising at $5 billion valuation and more.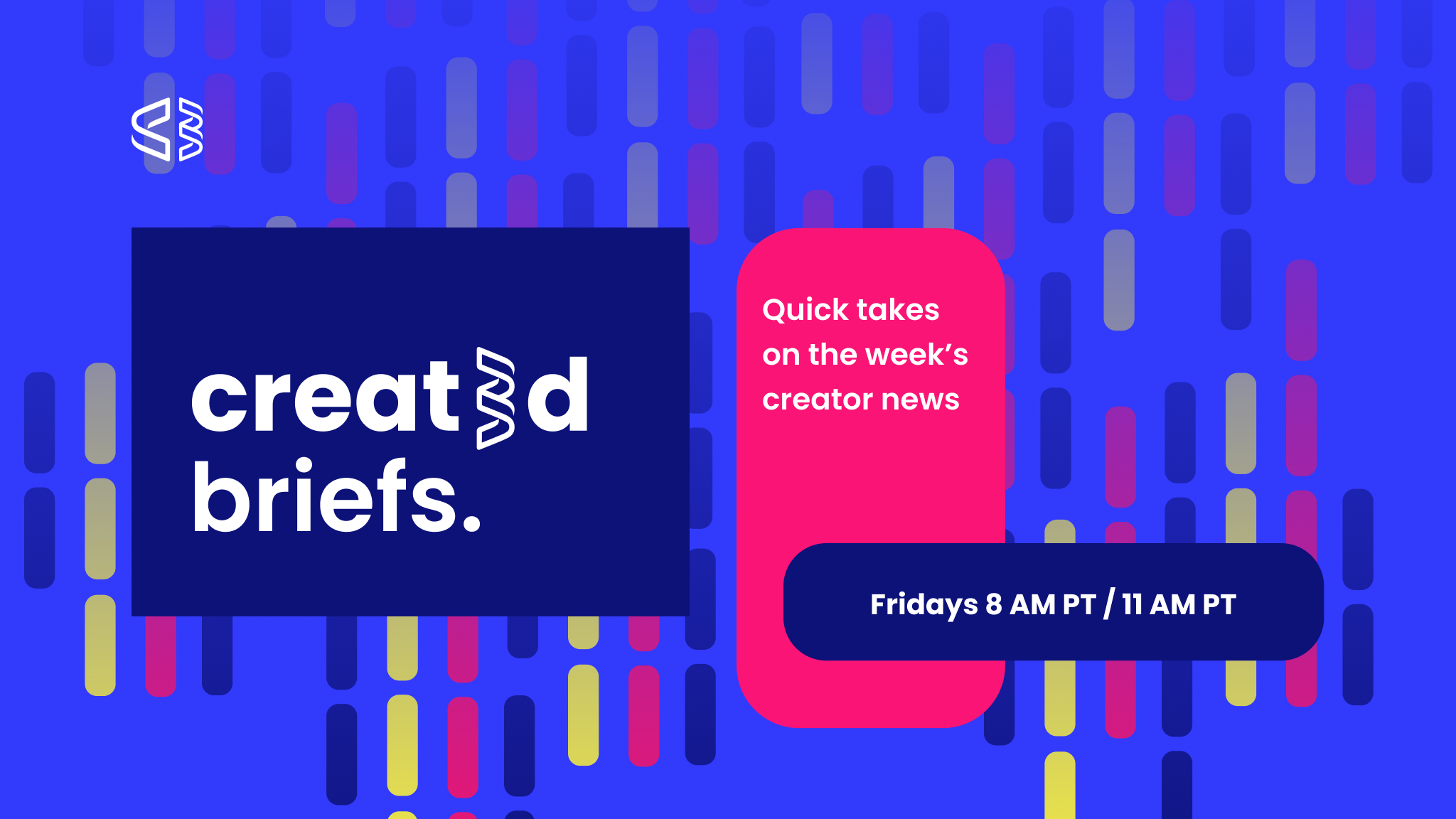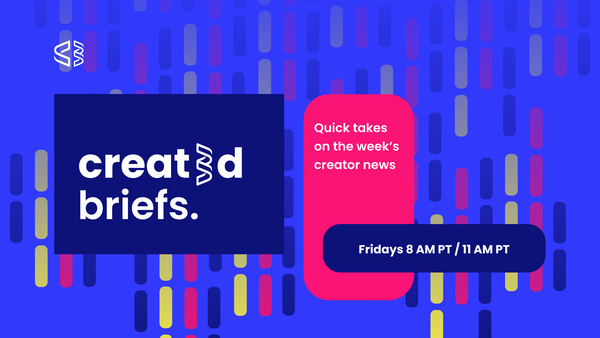 Watch the Replay
Watch the entire replay on the "Created Economy" YouTube channel, and be sure to like and subscribe for the latest video!
---
This Week's Creator News
Creator Airrack Raises $3 Million for Online Film School for YouTubers
Launched last summer by Airrack, Zack Honarvar and Late Ward. the Creator Now school is profitable and just landed an infusion of $3 million in seed funding. Investors include Upfront Ventures, Casey Neistat, Colin & Samir, Justin Kan and Jack Conte.
Creator Now is an educational program teaching groups of 300 participants on being creators. Students pay $250 each to take interactive and collaborative learning courses.
Airrack plans to use the new funding to help more creators while also introducing courses around storytelling, brand partnerships, team-building, editing and product development.
https://www.tubefilter.com/2022/01/31/airrack-raises-3-million-youtuber-film-school/
---
Koji's Cryptocurrency Wallet Now Supports Bitcoin Withdrawals
Days after Koji announced it raised $20 million in new funding and hinted it would be working on Web3 and cryptocurrency tools, the Link-in-Bio platform said creators using its KojiPay Wallet will be able to withdraw Bitcoin directly through it. Users can accept payments from fans in fiat currencies and then withdraw the earnings directly into their Bitcoin wallet.
---
Pixel Vault Raises $100 Million to Build a 'Decentralized Disney'
This NFT startup wants to build an empire of digital art superheroes and just landed $100 million to help further its goal. Launched in May 2021, Pixel Value offers drops of real and digital comic books that feature CryptoPunks characters. Now the company is moving more into the comic book aesthetic, enlisting the help of veteran artists to create more superhero NFTs that will eventually become a Marvel-like universe.
To date, Pixel Vault's project has done nearly 100,000 ETH in lifetime transactions, the equivalent of $250 million.
---
Coachella to Sell Lifetime Passes to the Music Festival as NFTs
Music lovers now have a chance to obtain lifetime passes to the annual music festival in California. Coachella organizers are auctioning off a group of 10 NFTs that will give holders lifetime tickets, as well as "access to Coachella-produced virtual experiences forever." These NFTs will also include special perks at the 2022 festival including front row access and a celebrity chef dinner.
If you aren't able to purchase one of the 10 NFTs, Coachella is selling another 1,000 NFTs priced at $180 that give owners a physical festival photo album. 10,000 other NFTs will provide "fan-favorite festival photos and never before heard soundscapes" for $60.
These tokens are minted on Solana and a portion of the sales will be given to three charities: GiveDirectly, Lideres Campesinas and Find Food Bank.
Coachella isn't the first to tie digital artwork with physical products and experiences. The music industry has also found a use for NFTs, selling parts of their songs online and earning millions from the sales.
---
Cameo to Launch NFT-Backed Membership Plan for Exclusive Events
Cameo is known as an app that lets users purchase personalized messages from celebrities and influential personalities. Now the company is launching a new membership plan that's accessible through the purchase of an NFT.
Launching on February 17, the Cameo Pass can be purchased for 0.2 ETH and gives token holders access to exclusive live and online events along with merchandise and access to a Cameo location built in the metaverse.
All NFT sales will be reinvested into other Web3 efforts.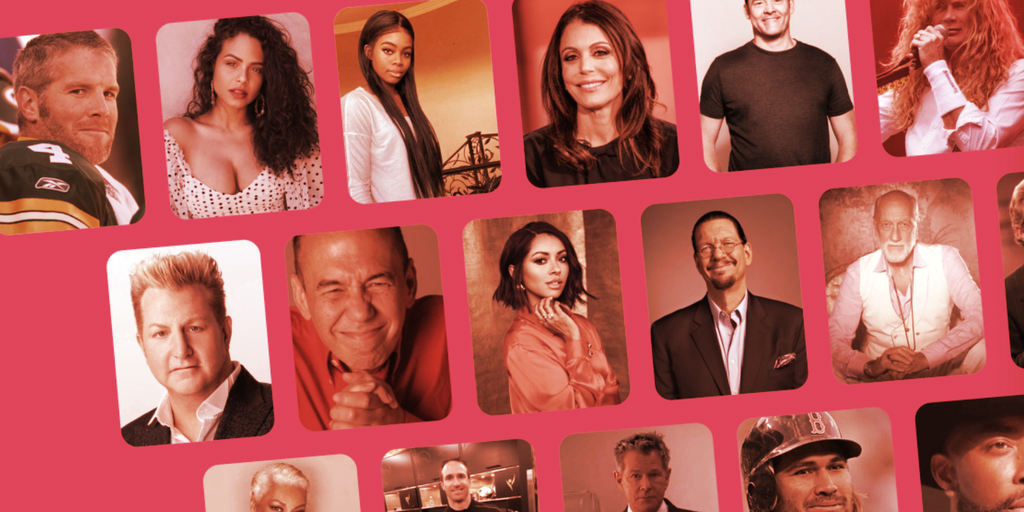 ---
Startup Behind Bored Ape Yacht Club NFTs Looking to Raise Funding at $5 Billion Valuation
Yuga Labs is reportedly in talks to sell a big stake in its company to investors in exchange for funding that could value it as high as $5 billion. The startup is behind the Bored Ape Yacht Club NFT collection that has attracted all sorts of buyers, including celebrities Paris Hilton, Steph Curry and Eminem.
BAYC is perhaps one of the most popular NFTs on the internet, having been mentioned on mainstream media. The minimum cost for one of these digital artworks is 93 ETH (~$224,000) and there are a maximum of 10,000. It has also partnered with Adidas, launched a mobile game last month and even had an ape on the cover of Rolling Stone magazine.
---
OpenSea Tops $5 Billion in Monthly Sales
The leading NFT marketplace announced that January was a record-breaking month, with more than $5 billion in total trading volume. Its previous record was $3.4 billion in August 2021.
It has been a wild 2022 for OpenSea thus far, from supporting Twitter's NFT rollout to having an outage and then recently being embroiled in controversy where it was criticized for a policy limiting the number of new NFTs that could be minted on its platform. The company quickly reversed the restriction but said that more than 80% of NFTs sold on its marketplace were fake or spam.
Related Reading: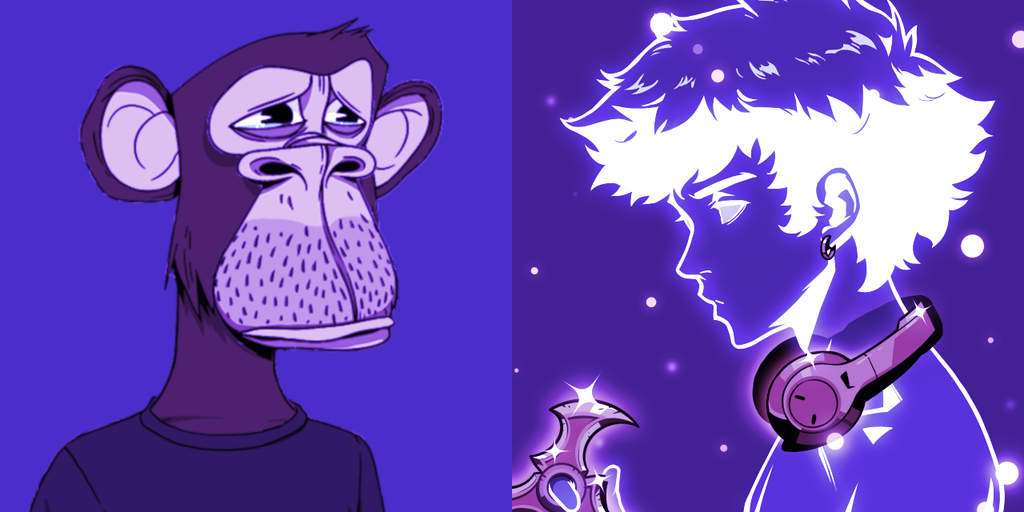 ---
Snap and Facebook's Earnings Report Reveal Obsession with TikTok
Big Tech released their quarterly earnings report this week and it has been a doozy. As it relates to the Creator Economy, it appears TikTok is living rent-free in the minds of the major social media platforms.
Snap CEO Evan Spiegel says more users are watching videos on the app's TikTok-like service, Spotlight, as well as its Discover section. Less time is spent watching Stories from their friends. Similarly, Facebook CEO Mark Zuckerberg described TikTok as a threat and reportedly even instructed the company to focus on its own short-video product.
Related reading:
---
U.S. Could Soon Issue Rules Limiting TikTok and Other Foreign Apps
During the Trump administration, the U.S. sought to ban TikTok from operating in the country, warning that the app along with other Chinese tech firms posed security concerns. The crisis at one point resulted in Bytedance "selling" TikTok's U.S. operations to Oracle and Walmart, but that deal was put on hold when President Joe Biden assumed office.
Turns out things aren't that much better under the current administration. The U.S. Commerce Department is reportedly considering new rules creating oversight of apps it deems could be exploited "by foreign adversaries to steal or otherwise obtain data." There is no timeline for when the policies could be enacted. In the meantime, the Committee on Foreign Investment in the United States (CFIUS) is conducting an "ongoing" review of TikTok.
https://www.washingtonpost.com/technology/2022/02/02/tiktok-biden-administration-rules/