Created Briefs: February 18, 2022
What's Twitter's Creator Economy strategy? Plus, Spotter's big bet on YouTube back catalog, and a new landscape of top value influencer startups — it's not all consumer-focused.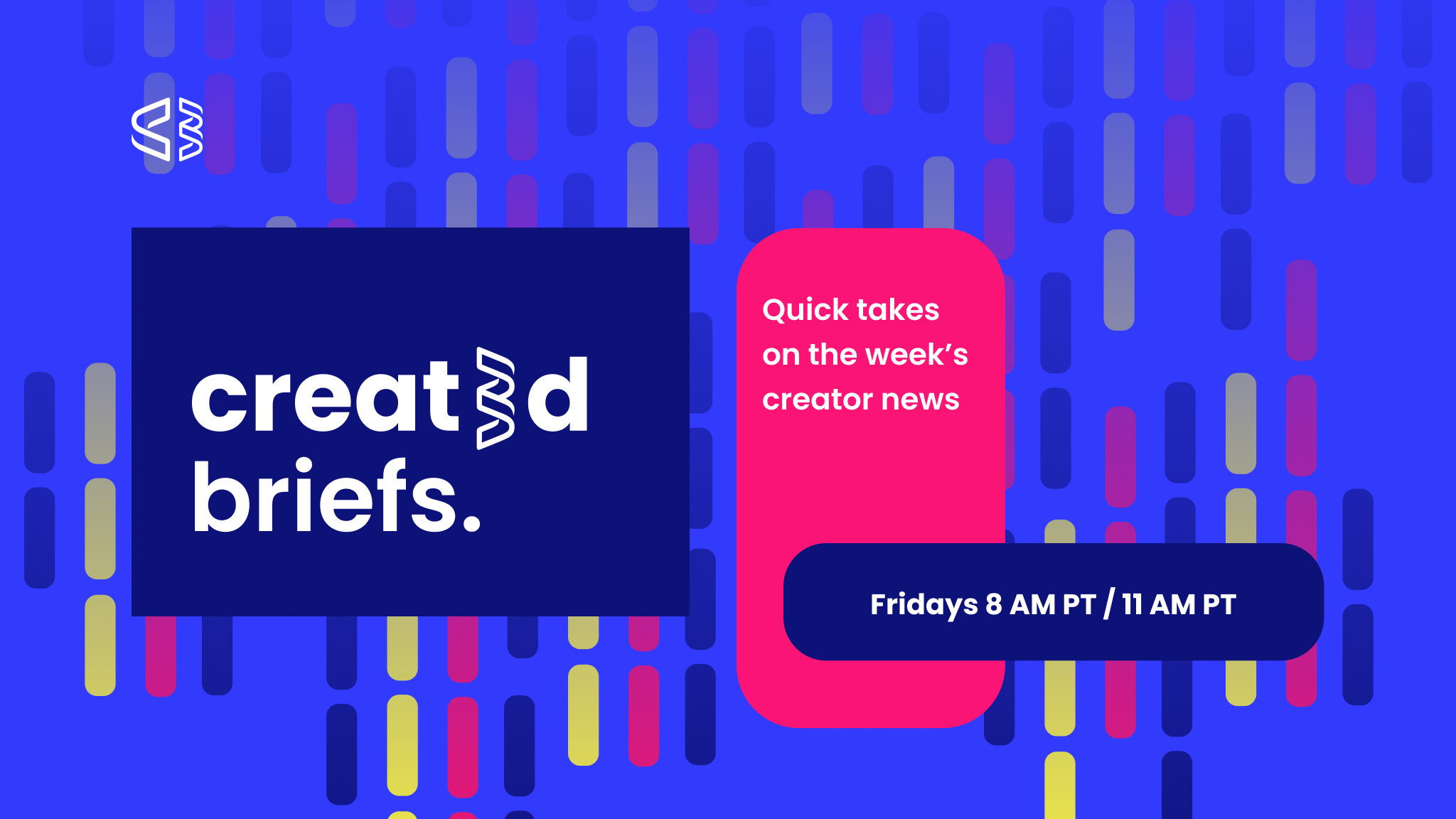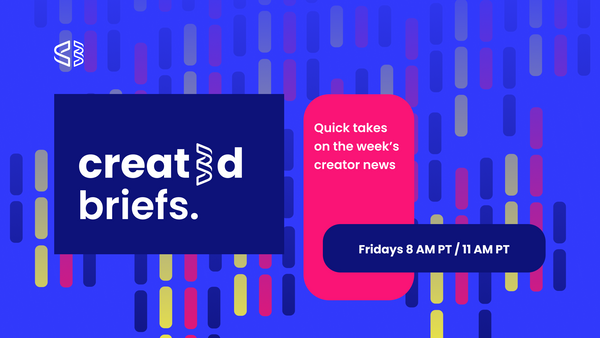 Listen to the Replay
This episode of "Created Briefs" was broadcast exclusively on Twitter Spaces. You can listen to the entire episode and read a transcript of the whole show on Zealous.
---
This Week's Creator News
Koji Launches Crypto Wallet Product with NFT Support
The link-in-bio startup has a crypto wallet product that lets creators mint and utilize NFTs as well as access other Web3 features within TikTok, Instagram and other integrated social networks. No browser extension or third-party app is required. The crypto wallet supports Ethereum and Polygon and is available to all Koji users.
Features of the crypto wallet:
Simple image minter
Profile picture generator
App to facilitate giveaways and reward winners with NFTs
Koji won't take any cut of revenue and the minting app is free to use.
https://www.tubefilter.com/2022/02/17/koji-crypto-wallet-nft-minting-link-in-bio/
---
Twitter Lets You Tip Creators With Ethereum
Twitter is expanding its tipping option to support more crypto. Besides Bitcoin, you can reward your favorite creator with Ethereum. Creators need only add their ETH address.
https://www.engadget.com/twitter-etherium-tipping-194023316.html?src=rss
---
Does Twitter Have A Plan to Court the Creator Economy?
Twitter has launched many features targeting creators but what's its overall strategy to get more on its platform? It's struggling to compete against Snap, YouTube, TikTok and Facebook. Based on comments from Twitter CFO Ned Segal earlier this month, the company doesn't know itself. "We need to do a better job at helping them stay on Twitter for their customers' benefit, for their own benefit, for our benefit," he said.
The platform has Super Follows, tip jars, ticketed spaces, Revue, Twitter Spaces and communities as good options for creators, but the reality is that creators don't know if they can successfully monetize their work on Twitter. Segal admits that the company has done a bad job of proving there's a place for creators on the platform.
---
Snapchat Adds Mid-Roll Ads Into Stories, Shares Revenue With Creators
Available in beta, Snap will insert ads into select Stories of some U.S. creators. Currently only Snap Stars — verified creators with large followings — can take advantage of this feature. Revenue from these ads will be shared between Snap and the creator, though the exact amount will be based on a formula that looks at posting frequency, engagement and other account metrics.
---
Spotter Lands $200 Million to Help Buy YouTubers' Back Catalogs
The number of companies raising money to help buy back catalogs of YouTubers is growing. Spotter joins Jellysmack and others in this group and has raised $200 million in new funding to support the effort. It wants to invest $1 billion in creators by mid-2023 and has so far put down $500 million to license content. About 200 deals have been done so far including with MrBeast.
Companies like Spotter buy these libraries from creators in order to put ads on them to gain future revenue. They'll study the channel's metrics to assess an offer for the back work, looking at things like how much time viewers spend watching the content, the percentage of a video viewers actually watch before dropping off, and the YouTube metrics like likes, shares and comments. Spotter will also look at the kind of content.
The average deal size is $1.5 million but could be as low as $15,000. These are upfront cash, not loans, but creators must license their content to Spotter for five years.
---
OpenSea Teams With Metalink to Verify Customer Service Requests and Fight Scams
OpenSea is trying to make it more difficult for you to be scammed out of your NFTs by someone impersonating support staff. These thefts are perpetrated through OpenSea's official Discord server, tricking holders into sharing details that'll let scammers take control of cryptocurrency wallets.
By teaming with Metalink, which has a "token gated" communications platform, holders will be connected with authenticated OpenSea support representatives. Staff will spend only a few hours each day handling requests through Metalink, though initial requests will be restricted to users who hold NFTs from support collections: Bored Ape Yacht Club, World of Women, CyberKongz, and a few others.
---
OpenSea Launches Venture Arm to Invest in Web3 Startups and Fund Grant Projects
OpenSea is valued at $13.3 billion and generated more than $5 billion in NFT trading volume in January. Now it's putting some of its money behind supporting the Web3 ecosystem. The company launched a venture arm to provide "funding, advice, technical support and strategic connections" to its portfolio. It'll focus on four key themes: the "shift to a multi-chain world" for both fungible and NFTs, NFT-related protocols, Web3 gaming and social projects, and NFT aggregators and analytics platforms.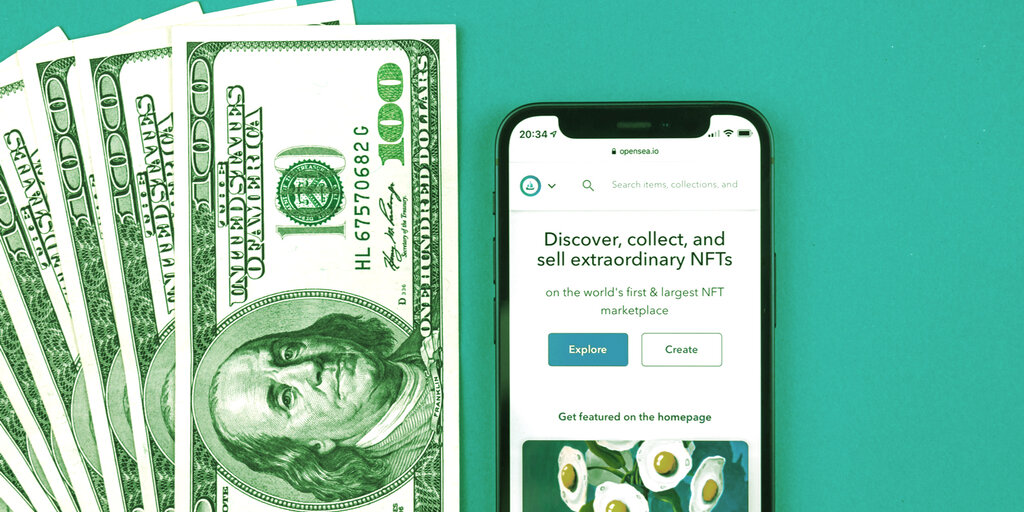 ---
Mapping the Top Influencer and Creator Startups