Created Briefs: December 3, 2021
TikTok rolls out new monetization opportunities, LinkedIn announces first creator accelerator cohort, and can Twitter speed up its product work under new CEO Parag Agrawal?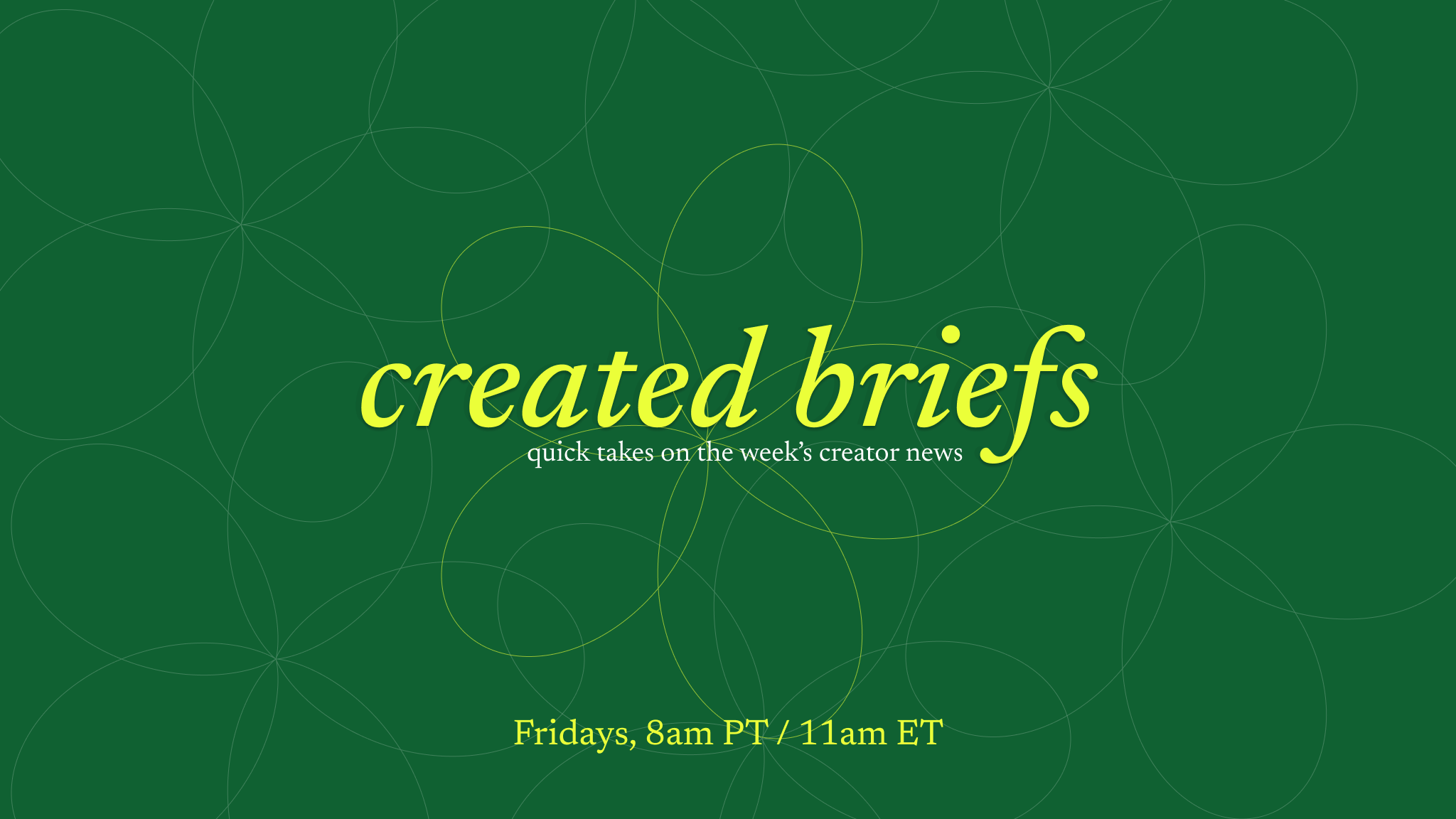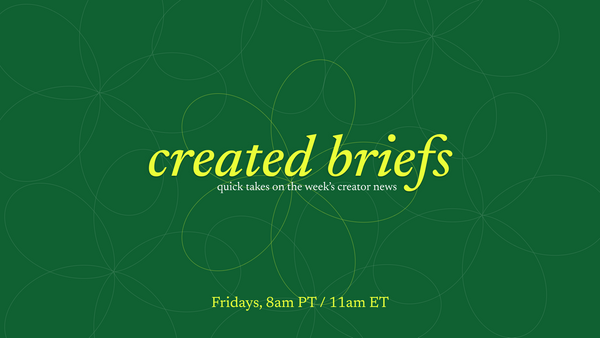 TikTok Adds New Ways for Creators to Monetize Work When Not Live
TikTok already has features to allow creators to accept virtual games when livestreaming, but now the social app is adding tipping and video gifts so creators can have more ways to be rewarded for their work.
Creators will receive 100% of their tips minus a small processing fee to Stripe. TikTok will not take a cut of the revenue.
Video gifting is similar to TikTok's LIVE Gifts but creators can collect the virtual gift Diamond on their short videos. To enable this, you need 100,000 followers like with Tips (LIVE Gifts has a much lower requirement of 1,000 followers).
With all these tools, TikTok has launched a portal called "Creator Next" where creators can find all these monetization opportunities. Creators must be at least 18 years old and need to have a minimum number of followers, which vary by region. Plus, they need to have at least 1,000 video views in the past 30 days and have at least 3 posts in the last 30 days.
Other updates:
Expanded access to the Creator Marketplace which launched in 2019. TikTok creators with at least 10,000 followers can sign up for it to collaborate with brands.
TikTok's monetization features can now be used by those in the U.S., U.K., Germany, France, Italy and Spain.
Does Twitter Go All-In on the Creator Economy With Its New CEO?
Jack Dorsey has resigned as Twitter's CEO and is replaced by Parag Agrawal, the company's CFO and also the one involved in the platform's creator launches. Twitter has been criticized for slow product rollouts in the past so can that all change under Agrawal? The Information reports that launches will accelerate: "Twitter has signaled to investors that developing new features to attract creators is a priority."
Twitch Streamer Who Broke All-Time Sub Record Takes Off to YouTube Gaming
Ludwig Ahgren is a Twitch streamer who held a month-long subathon this year and gained more than 283,066 subscribers, a record that surpassed Ninja. But now he's abandoning the Amazon-owned livestreaming platform for YouTube Gaming. On Twitch he had 3.1 million followers but on YouTube he has more than 2.08 million followers. Ahgren's deal is an exclusive to YouTube Gaming and he joins others like Ben "DrLupo" Lupo and Tim "TimTheTatMan" Betar.
When Game Streaming Stops Being Fun and Turns Into a Burnout Nightmare
A feature by The Guardian examines what happens to some game streamers who burnout and find they're unable to avoid the call for fame and money.
"Burnout is an incredibly real thing in gaming," says Imane Anys, AKA Pokimane, who has put in thousands of hours to become the most popular female streamer on Twitch, with 8.4 million subscribers. "A streamer sets their own work hours and it can be easy to fall into the trap of streaming eight to 12 hours a day, seven days a week. It's frightening because people grind crazy long hours, and see results – hence why so many do it. I've veered away from doing extreme hours of livestreaming in an effort to upkeep my mental health and I've found that it aids in the longevity of my career." Now she streams in shorter bursts, but even so, she only "usually" takes a day off a week to spend with friends or relaxing.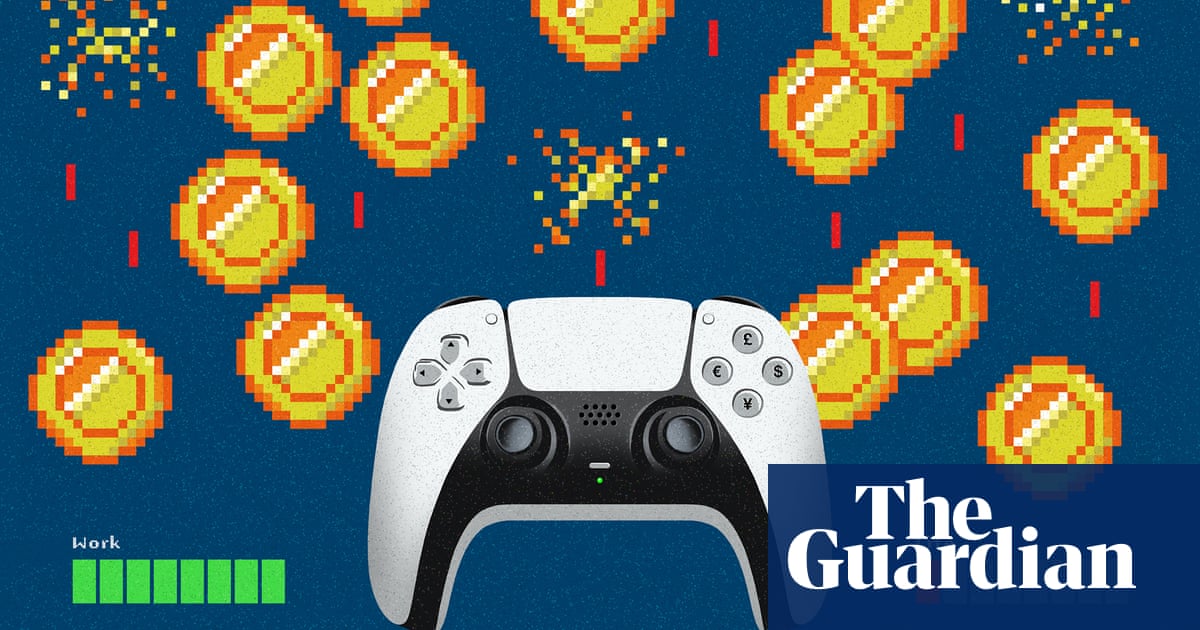 LinkedIn Announces First Creator Accelerator Cohort
LinkedIn announced in September it was going to invest $25 million in creators. As part of that initiative, it would curate and support 100 U.S. creators as part of its inaugural creator accelerator. The company says it received thousands of applications for the 10-week program. Those selected will receive built-in creator network, coaching, opportunities to be featured on LinkedIn channels and given $15,000 grants to help build communities, share content and spark conversations.
Andrei Santalo, LinkedIn's global head of community and creators, wrote that the creators are "subject-matter experts on topics that span the world of work: from diversity, equity and inclusion to cryptocurrency, from sustainability to entrepreneurship, and more."
Islands Raises $3.5 Million to Help Creators Build NFT Communities
Founded by Tiffany Zhong and Nikhil Srinivasan, Islands seeks to mainstream NFTs for the public. The company has raised $3.5 million from Alexis Ohanian's Seven Seven Six firm for its seed round.
How Islands works: interested members request a user name, share an email to be notified when they're ready to join, and the address of a digital wallet to connect at sign up. Zhong and Ohanian anticipate users joining under a mix of pseudonymous and real-name accounts and toggling between multiple wallets as necessary. Once onboarded, users will be able to trade NFTs directly within Islands, create new projects called "islands" within its Discord server, or even mint new NFT projects and share them with communities they create via "drops." "We wanted to simplify that process and abstract away a lot of the crypto things," Zhong says.
Users who join Islands' Discord are asked to read and confirm participation in community guidelines, and Zhong says the startup plans to offer creators templates and suggestions for setting their own guardrails for constructive use. Zhong expects some to put decisions and rules to votes. "It's important to build in a non-toxic way, but also give creators the ability to build the way they want," she says.
Royal Raises $55 Million to Support Mission to Create NFTs of Music Rights
Royal partners with musicians and allows fans to buy NFTs that represent the collective ownership in works from those artists. The company has raised a $55 million Series A round backed by Andreessen Horowitz's crypto investment arm. The investment comes less than three months after Royal last took money. In that round, the company got $16 million from Founders Fund and Paradigm.
Amazon Using Influencers to Help Drive Purchases on its Marketplace
The Information reports that Amazon has for years been leveraging creators to sell more products. Creators can apply to participate in the influencer program, have a public YouTube, Facebook or Instagram account. Amazon will scrutinize the account to find out how many people follow the creator and also interact with them. Those that get accepted will be able to create a virtual storefront, personalized landing pages, leverage customized shoppable lists, photos and videos of Amazon products.
Commissions can vary based on product sales and this news comes as more social platforms are getting into live shopping such as Pinterest, Instagram and TikTok.