Created Briefs: December 10, 2021
YouTube releases transparency report showing it incorrectly hit millions with copyright claims. Plus, Facebook's latest Creator Economy updates, TikTok named VidCon's 2022 title sponsor, and Discord tests premium membership.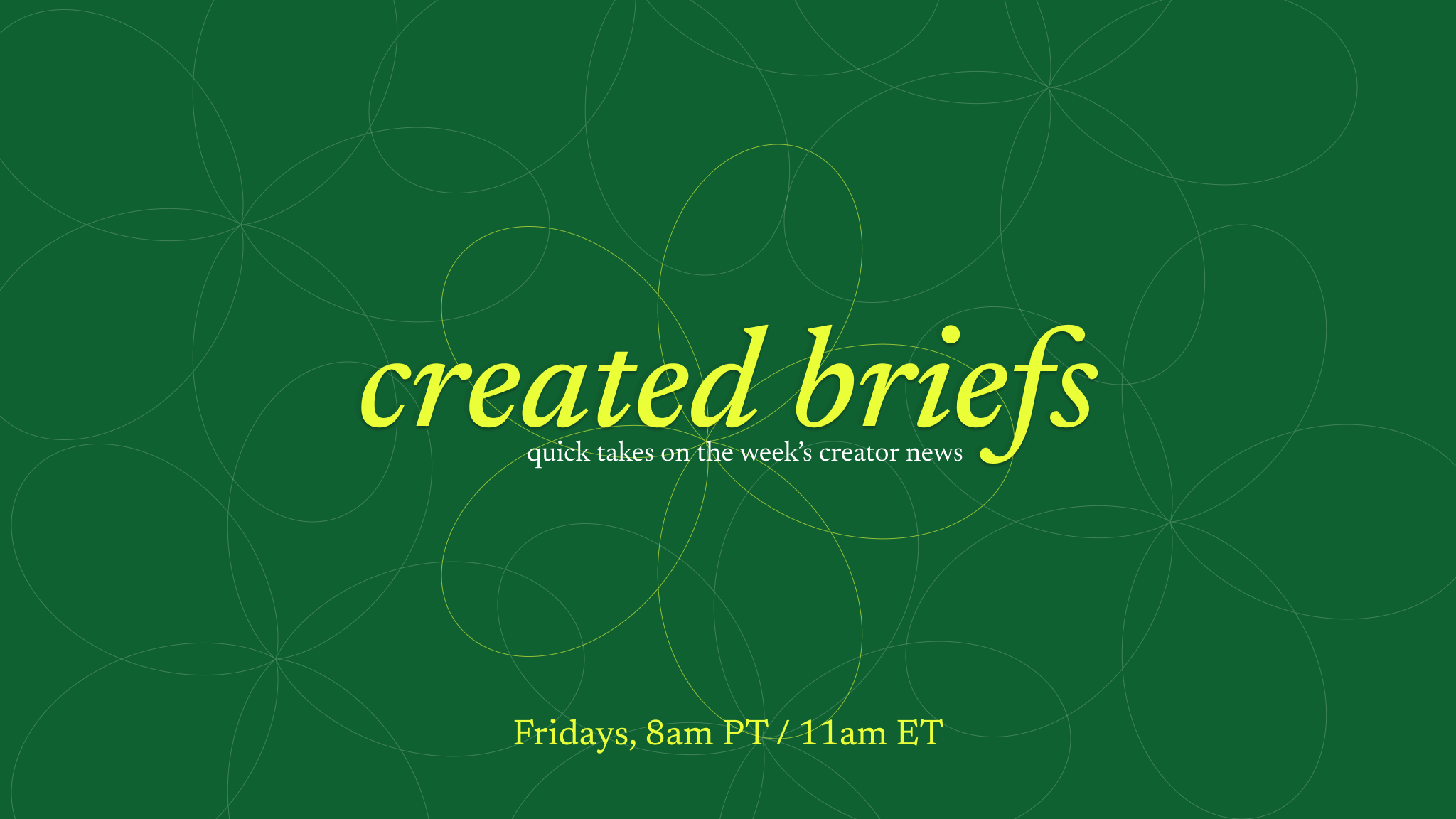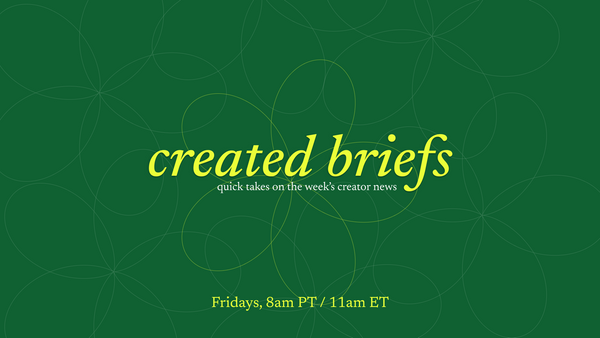 YouTube Says Millions of Videos Incorrectly Hit With Copyright Claims
YouTube has a new report showing that 2.2 million videos on its platform received copyright claims between January and June of this year. This is less than 1 percent of the 729 million total copyright claims YouTube says were issued in the first half of 2021. 99 percent of those originated through the platform's automated enforcement tool Content ID.
When disputed by creators, cases were resolved in favor of the uploader 60 percent of the time.
Pinterest Digs Into Creator Economy with Acquisition
When you say Pinterest, you likely think curation.  They're actively working to change that positioning, however.  They announced this week that they're acquiring Vochi, a startup that allows users to add effects to video clips.
As they describe it in a tweet:
Facebook Launches 'Professional Mode' For Creators, Bonus Program for Instagram Influencers
Select U.S. creators will be able to monetize their Facebook profiles, an opportunity previously only available to Pages. Those who opt in to the new "Professional Mode" will have access to tools similar to what Page owners currently have, including post, audience and profile insights. A big caveat of using this mode is that creators will become more like a public figure, which could cause privacy concerns.
Additionally, Instagram has a new bonus program to incentivize Reels creation. Creators enrolled in this invite-only program can earn up to $35,000 per month based on views for their short-form videos. Facebook plans to extend the length of Reels to 60 seconds, and will soon add the ability to save drafts and create compositions using multiple clips.
Meta Upgrades Facebook Live
Facebook Live has lived in an interesting space for some time.  It's not quite Twitch nor is it Instagram Live.  For those with large Facebook audiences, it's a natural way to engage with your community.  That said, the toolkit was always a little long in the tooth compared to the rest of the market.

Today's announcement adds some capabilities that creators and fans alike have long wanted.
Meta (formerly Facebook) today is introducing a number of Facebook Live updates that will allow creators to engage with fans during their live broadcasts, including new features like Polls, support for 4-person co-broadcasting via the "Live With" feature, new commenting features, a new post format, support for adding links to broadcasts, and "Live in Stories," which allows creators to share their live streams directly to Facebook Stories to improve their chances of discovery.
TikTok Again Named VidCon 2022 Title Sponsor
The social media app was originally supposed to be the lead brand for VidCon's 2021 conference, but that event was canceled due to the pandemic. Now with VidCon's return next year, TikTok will once again have prime placement on the marquee. The company will present the keynote address and have talent and executives at sessions while also sponsoring some of the expo hall stages.
TikTok Seller Lets Creators Manage Online Shopping From Their Phones
TikTok's new mobile app allows sellers to run all aspects of their TikTok shop from their phone, from registering as a seller to managing inventory and orders, to analyzing their online business. The app is currently only available to those in Indonesia where TikTok's Shopping pilot pgoram is being run.
Twitter Wants to Be TikTok
Twitter is testing a feature that would transform its "Explore" page into a space where you can find TikTok-like videos. It's being tested on Android and iOs in certain countries where Twitter is used in English.
"We're testing out a revamped, more personalized Explore page to make it easier for you to unwind, find new interests and see what's happening," a Twitter spokesperson told TechCrunch. The company said it is a visual-forward way of surfacing content that already exists on Twitter. This is part of Twitter's ongoing effort to improve personalized recommendations and discovery across the platform.
Universe Raises $30 Million For Website Builder Platform for Creators and Small Businesses
Universe is a four-year-old startup that draws comparison to Wix, Squarespace, and Weebly. However, CEO Joseph Cohen says there are marked differences, specifically that his company gives users more customization options with a grid system used to place different building blocks such as photos, fonts, shapes and video clips, right on the site. There are more than 500,000 creators and small business owners who have used Universe within the past month, the company says.
Universe is also targeting social media creators who are making their own custom landing pages through link-in-bio startups like Linktree, Koji and Beacons, where they can point followers to multiple social media accounts and portfolios.
Discord Testing Premium Membership That Lets Creators Monetize Servers
Discord has launched a pilot program with 10 creators to trial its Premium Membership offering. The goal is to provide more access or content to community members. These communities will have tiered perks, analytics for member engagement and the ability to lock channels and servers to just paying subscribers. Premium Memberships will be fully native to Discord and the company will take a 10 percent cut of the revenue.
Premium Membership channels will have a small blue star next to them and if you try to access them, you'll be shown the tiers of access the creator has set.